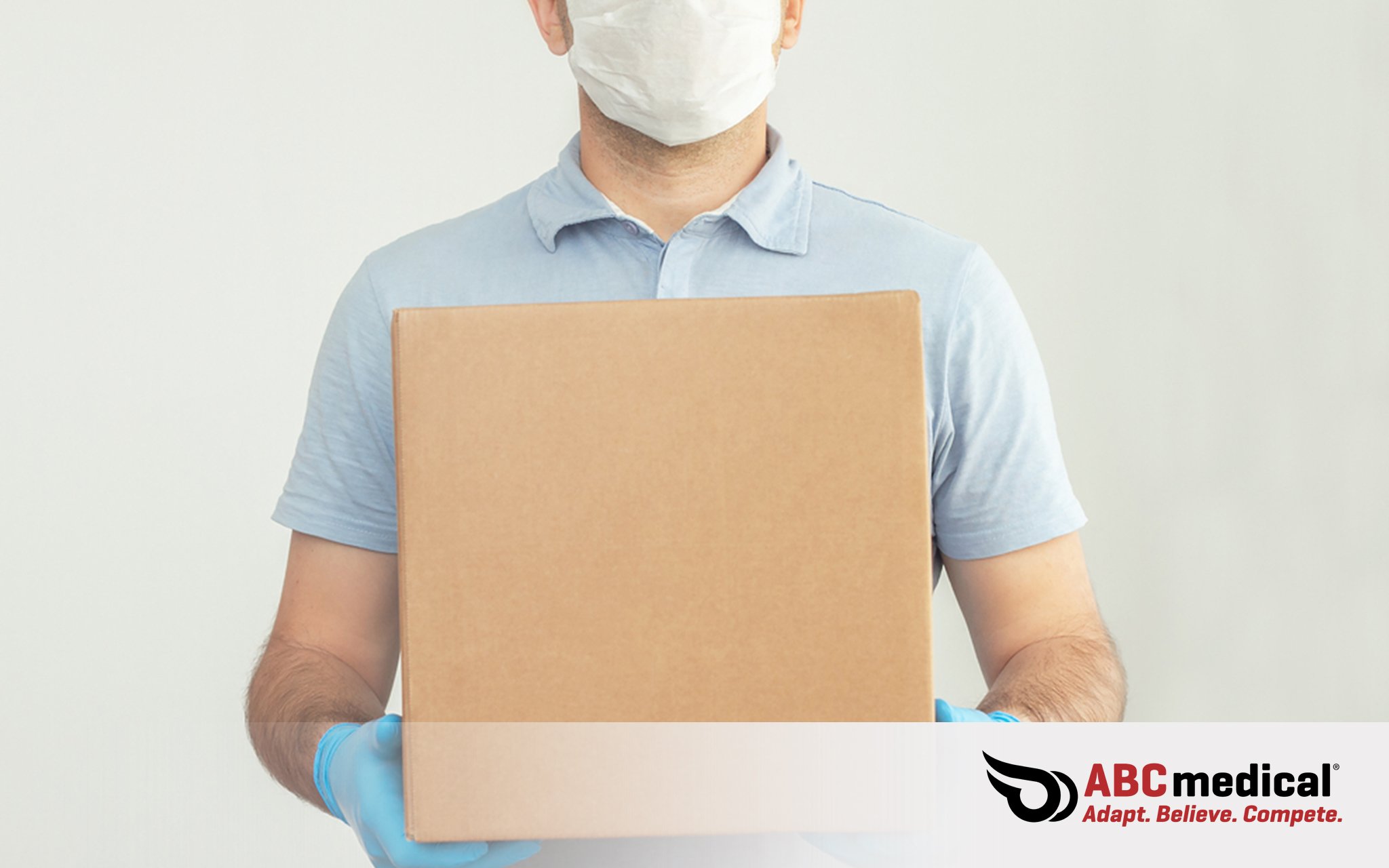 Incontinence is a medical condition resulting in loss of bladder or bowel control. Millions of Americans deal with incontinence on a daily basis. As a leader amongst incontinence supply companies, ABC Medical understands the importance of finding the right products for your lifestyle. This is why we provide the opportunity to sample products before purchasing at no additional cost. Samples are packaged discreetly and conveniently delivered to your door. Continue reading to learn about some of the incontinence supplies available at ABC Medical.
Pads or liners
Incontinence pads are placed in the underwear and are designed specifically to absorb urine leakage. Individuals with occasional, light urine leakage will have the best results with pads. Incontinence pads differ from sanitary napkins because they are highly absorbent and specifically designed to wick urine away from the skin, keeping it dry and healthy. ABC Medical delivers incontinence pads from trusted manufacturers like Prevail, TENA, and Always Discreet.
Booster pads
Much like incontinence pads, booster pads are absorbent pads that are inserted into a pull-up or brief to increase absorbency in the area between the legs. Some individuals use booster pads at night to help prevent leaks and extend the wear-time of their incontinence product during sleep.
Protective Underwear or Pull-ups
Just like regular underwear, protective underwear pulls on and off with ease – no buttons, straps, tabs, or tape. This product can be used as an alternative to adult diapers. These products can be ideal for individuals who are able to use the toilet sometimes but also experience accidents. Some may also prefer the discreet appearance of protective underwear in comparison to traditional briefs and diapers. Protective underwear can be worn during the day or at night. Protective underwear comes in many sizes with styles for men and women. The ABC Medical team can help guide you with size and style selection.
Tab-Style Briefs or Diapers
Tab-style briefs or diapers are made for all age groups and available in a wide range of absorbency levels – including options such as moderate, heavy, and overnight. Some customers may prefer tab-style briefs if they experience leakage with protective underwear. Briefs and diapers may also be easier to apply and remove in individuals with limited mobility who require caregiver assistance. Briefs or diapers open at the sides and are secured with adhesive tabs. They are lined with absorbent, moisture-wicking material and feature a waterproof backing. This design delivers superior absorbency, rash prevention, and anti-odor protection. To learn more, call ABC Medical and ask about our selection of premium briefs from Reassure, Depends, TENA, and other name brands.
Skin Cleansers and Disposable Washcloths
Disposable washcloths or wipes are a staple of incontinence care. They are specially formulated to gently cleanse the skin and make clean-up easy. Skin cleansers are special liquid cleansers that are PH-balanced and gentle on the skin. Many skin cleansers and disposable washcloths contain moisturizers to help keep the skin healthy. ABC Medical is proud to carry a large selection of skin cleansers and disposable washcloths that are designed to thoroughly clean and protect fragile skin.
Barrier Ointments and Creams
The use of barrier ointments or creams can help protect the skin from urine and feces. Barrier ointments or creams are applied to the skin each time after cleansing. Maintaining skin health is an important part of the incontinence management plan. ABC Medical carries a large selection of barrier ointments and creams, including Aloe Vesta, Baza, and Calmoseptine.
Disposable Underpads
Disposable underpads are large, rectangular absorbent pads that can be placed beneath the body to protect a bed, chair or other surfaces from urine or feces. Disposable underpads can be used as an alternative to diapers in bedbound individuals who experience occasional incontinence or to protect the bed or sheets during clean-up. At ABC Medical we offer a range of underpads in a variety of sizes and brands.
Overwhelmed? We are here to help!
Choosing incontinence supplies can be a stressful experience and navigating through so many different options can be overwhelming. We can help by discussing product options and providing samples. With a customer service team dedicated to excellence, ABC Medical is your partner for selecting incontinence products that meet your needs. Order your free sample pack from ABC Medical and discover your options today.
ABC Medical is a supplier of durable medical equipment and does not provide medical advice or treatment. This article is for informational purposes only. You should seek medical treatment from a licensed medical provider.