Are you motivated to get started with an adaptive activity or want your kid to enroll your kid in a sports program?
Were you inspired by the athletes during the 2016 Rio Paralympic Games and aspire to become a paralympic athlete yourself?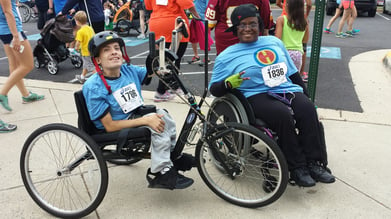 It is never too late to get involved with a sport and build skills! If you have the motivation and you are dedicated to put the hard work in, nothing is impossible.

The ABC Team

created a comprehensive e-guide of all the adaptive sports organizations and programs across the country to help you get started. It is free and is made available to all.
If you have any questions, you can always contact us.