Andrew Lee, 19, is a student-athlete at Palomar College in San Diego, CA. He competed at the Collegiate Wheelchair Tennis Championships in Orlando, FL, April 20-22nd. Andrew is an ABC Medical Scholarship recipient and we are excited to present him as part of our adaptive athlete spotlight this week!
Andrew was born and raised in San Diego, CA. It's where Andrew says he was first introduced to wheelchair tennis in 2010 at an adapted sports camp at San Diego State University. Andrew quickly took a liking to the sport, stating that it was a great deal of fun. He ultimately "stuck with it" because it was the safest sport that he can do with his disability.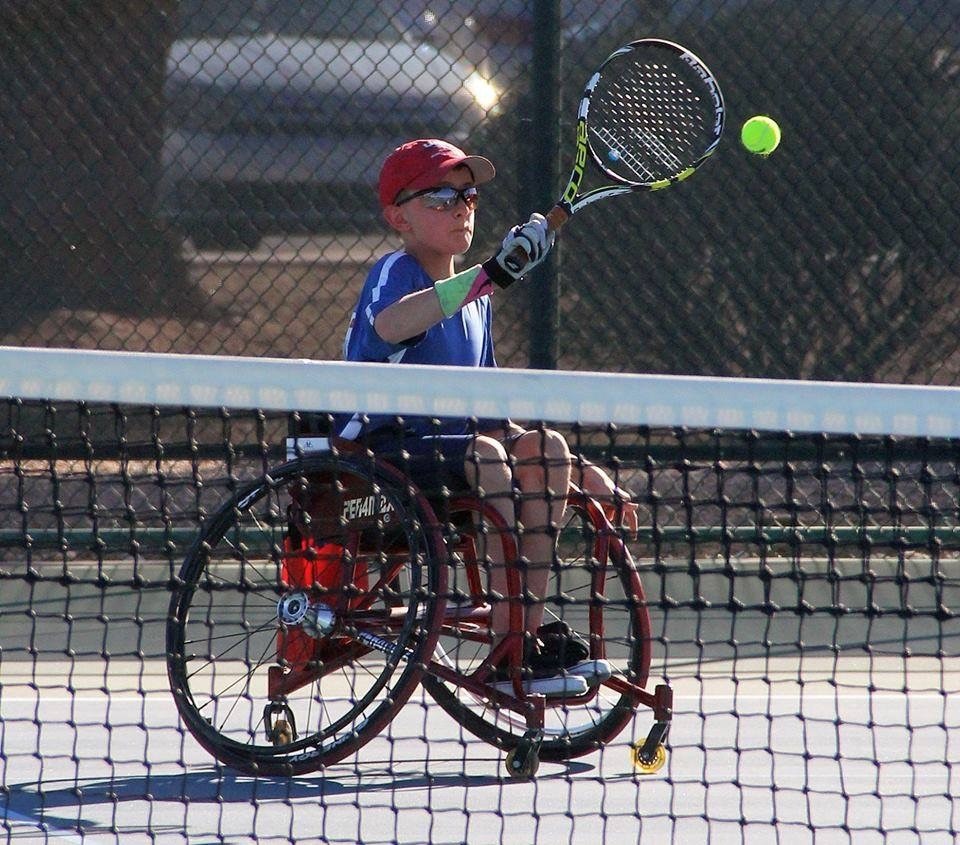 Andrew is now a freshman at Palomar College, studying to become a Film major. Being a full time student-athlete is challenging. Andrew has learned that balancing time between school work and training sessions is vital to achieving success in college. However, "just getting to that point can be even more of a challenge." Currently, there are very few collegiate programs that offer wheelchair tennis. Andrew hopes to pave the way for upcoming wheelchair tennis players by his initiative to start his own program at Palomar College. He is the first wheelchair tennis player at his university.
Andrew says, "the one thing I have to say to a Jr Athlete is if the school that you really want to go to doesn't have a wheelchair tennis team, be the first one to create it. That is what I'm hoping to do. If I go and compete in this national tournament I can start a wheelchair tennis team at Palomar College. So, next year I can have a team be represented. You have to start somewhere."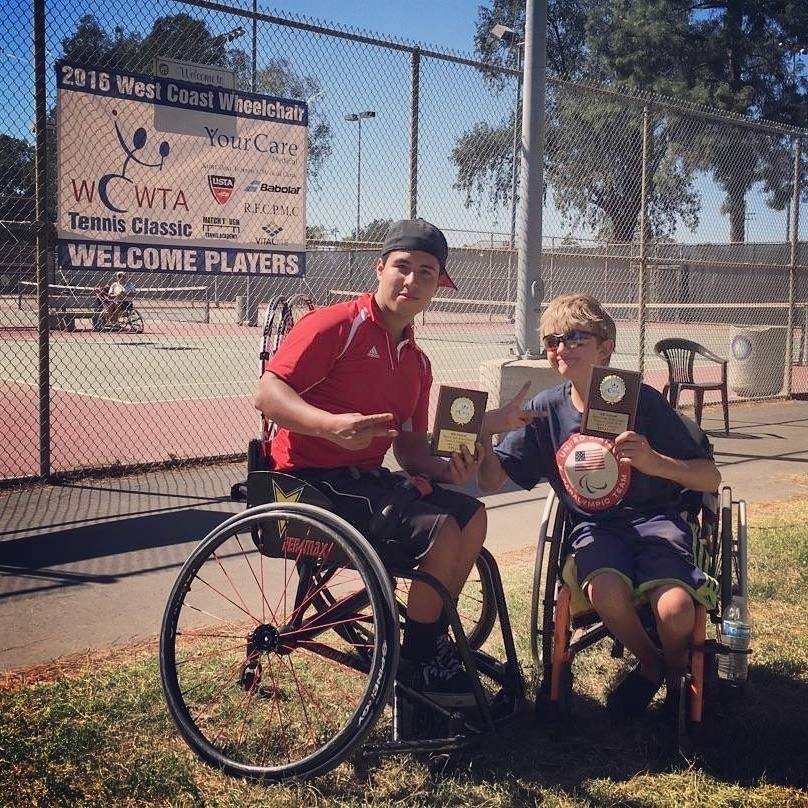 Andrew's passion for wheelchair tennis is what drives him to always better his game. It is one of his biggest dreams to compete at the Paralympic games like his idol Shingo Kuienda. "I have a huge poster of him in my room! I want to be like him and I want to represent my country, the USA, in the Paralympics," Andrew states. When asked what the motto Adapt.Believe. Compete. means to him, here is what Andrew answered:
Adapt - "means to focus on the opponent and if he knows your game, you need to adapt. And if life throws you a curveball, you need to know how to adapt."
Believe - "Never give up and believe you can still win it."
Compete - "Go out there and try your hardest! If you play your hardest it doesn't matter the result. If you played your best, that's all that matters."
We wish Andrew best of luck in his wheelchair tennis career!