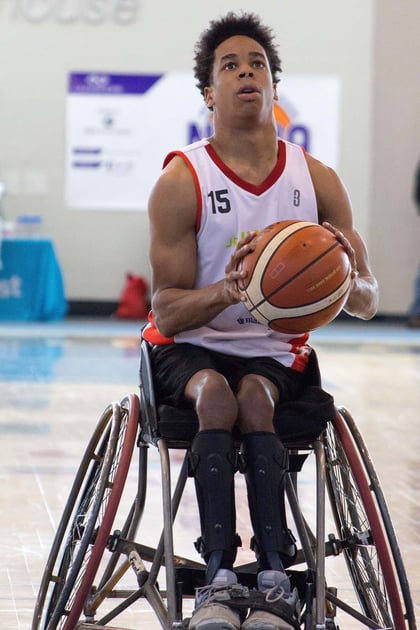 Congratulations to Chance Boyd!!! Wheelchair basketball athlete from Atlanta, GA was just awarded a scholarship from ABC Medical after submitting his application during NWBT 2017. Chance is a senior at Lakeside High School and has received acceptances from the top colleges in the U.S. Chance's incredible work ethic and positive outlook on life are inspiring. He is a seed of hope to make change in the world. Read more to learn more about Chance.
The oldest of 3 siblings, Chance was born premature at 25 weeks and suffered a type 2 bleed to my brain, which caused cerebral palsy. Attitude and selflessness are the two qualities that makes Chance stand out among his peers. "Throughout my life, my attitude has been to not focus on myself or the negatives but to impact others in a positive way from my life lessons." wrote Chance in his essay.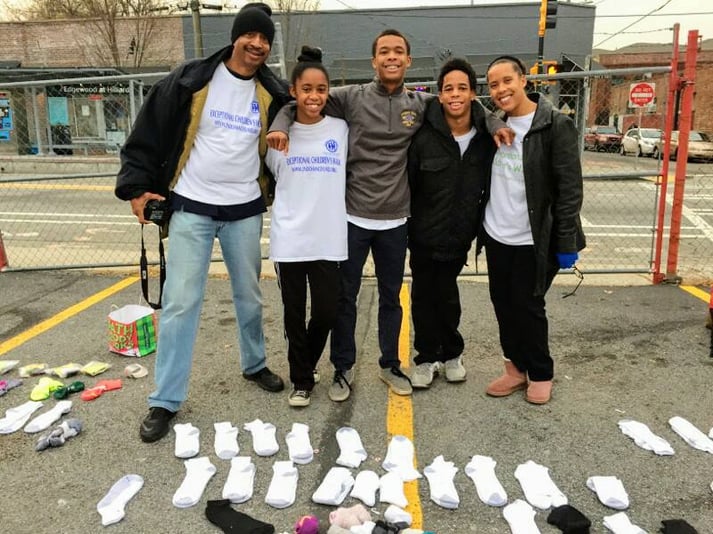 Sock Drive Community Service
Chance enjoys helping others from leading up a project to help the homeless or a cause worth advocating for. His hobbies include weightlifting, playing video games, and spending time with family and his dog Oscar.
"My passion for sports is undeniable. It is my greatest love." Chance enjoys adaptive sports, such as wheelchair track & field and wheelchair basketball. "I fell in love with wheelchair basketball in a youth adaptive program with my school system many years ago. These sports have been the driving force in my everyday success and have inspired others along the way." Chance currently plays on the Atlanta Hawks BlazeSports Jr. Varsity team. Go Hawks!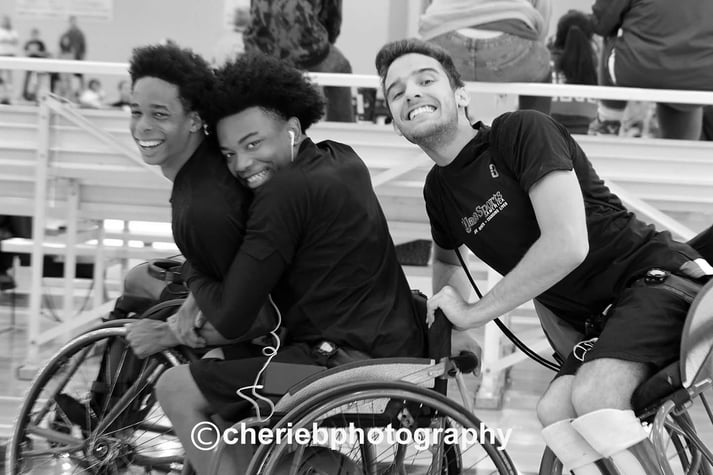 What does Adapt.Believe.Compete. mean to you?
"Adapt is to be thinking of others. This means to modify something such as a sport, activity or assignment in which to allow others to be able to participate in their current position or ability. Believe is to give me or others the opportunity without judgement and have faith in me and my accomplishments. You many not see them at first but if you can just believe and give me the same opportunity I could show you that anything is possible with your support. Compete is you giving me and others the skills, drive and encouragement to go out and give it my very best and all in my ability to soar higher to reach my goals. Compete is also giving 100% in your everyday life and to help you succeed. This is what means to me to Adapt.Believe.Compete."
How would winning the scholarship help achieve your goals?
"If I were to win the ABC medical scholarship, I would use the funds to help offset my college funds. This scholarship would help me focus on my academics in college rather than the cost of attending a college. This would enable me to graduate one day. I have been accepted to Auburn, University of Illinois and Georgia State University. My parents are making every effort to help me but are not in a position to cover my cost for college. I'm setting out on faith and believeing I will have the funds needed to go to college in the fall of 2017. I would greatly appreciate the consideration, as every little bit helps."
Chance has recently informed us that he has finally committed to Auburn University and play on the Men's Wheelchair basketball team:
"I'm excited to announce that I just committed to Auburn University and this scholarship will help me tremendously. I'm honored to be the ABC medical scholarship award recipient and thank you all for your support." Chance wrote.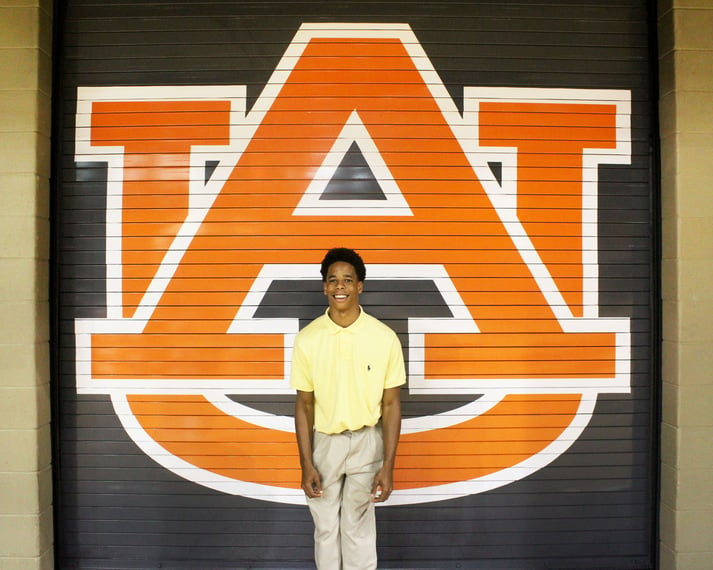 Chance visiting Auburn University campus
Go Chance!!! Best of luck in this new chapter of your life at Auburn.