"I'm very excited to be a part of this amazing contribution to wheelchair basketball!" - Luke
Congratulations to Luke Robinson from Mill Creek, WA, who has won the Rebound Impact Grant as part of ABC Medical's Scholarships for the members of NWBA.
Luke currently plays wheelchair basketball for Seattle Jr. Sonics and is a sophomore at Henry M. Jackson High School. He plans to go to college and continue playing wheelchair basketball. Some of his top choices include, University of Washington and University of Illinois.
Below, we are excited to share some quotes from Luke's essays that qualified him for an ABC scholarship: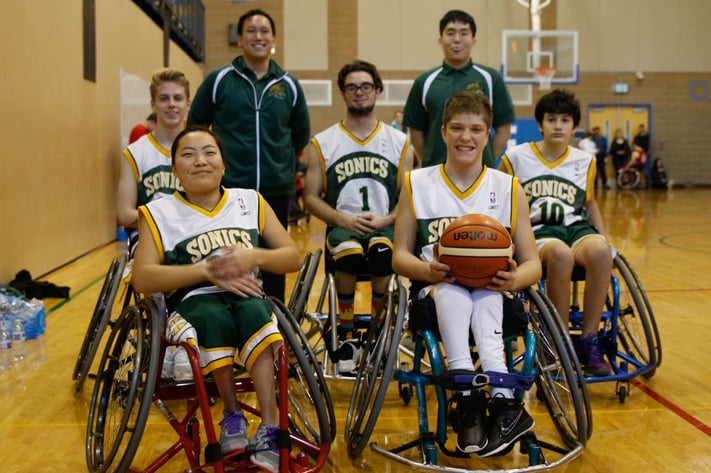 Tell us a bit about yourself. What makes you unique? What are your hobbies, interests? Do you have a passion?
"Since the day I was old enough to play with a ball, I have always had a strong passion for sports. With this has come very high level of competition throughout my life. From school to sports, to board games, I have always wanted to not only be my best, but to be the best. This has helped me to push myself through struggles, and to stay out of trouble. I find happiness in simple things and don't like to worry about what other people think. "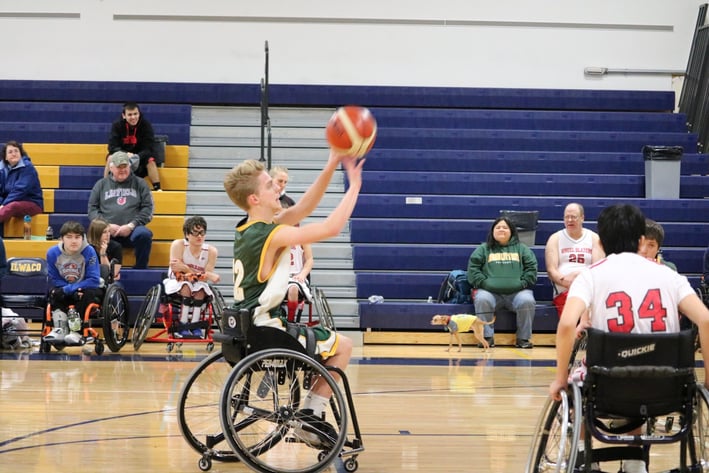 What does the following motto mean to you: Adapt.Believe.Compete.?
This motto reflects three concepts that I believe are very important to most, if not all aspects of life. One must adapt to the circumstances of life that are often unexpected or challenging. This applies to anything from adjusting your chair to make a better angle for your shot, to adjusting your lifestyle after getting fired. With this adaptation comes the belief: you must believe in yourself in order to optimize the outcome of your challenges. Finally, one must compete in everything he/she does in order to be the best.
"The ultimate goal is to play wheelchair basketball for a university that will allow me to compete at a high level, but most importantly develop skills and provide me with an education that can fuel my future." - Luke