When I read Danzig "Ziggy" Norberg's scholarship application, I knew we had someone with high aspirations in front of us immediately. His eloquent style in writing and his ability to convey his passion across in his essays were impressive. I'm honored to present Ziggy to you, an athlete we'll be hearing a lot about in the next few years.
Tell us about yourself and your sports discipline.
My name is Danzig "Ziggy" Norberg. I am a 23 year old who was born with Spina Bifida. I pride myself on being more than society expects me to be. I have always made an effort, even if I was the only person with a disability, to try new things and pursue my interests. I've been playing wheelchair basketball for ten years and paddling for six years. I have been fortunate enough to be able to give back to the community in a variety of ways. I have organized paracanoe camps for the local disabled community, spoken to college students going into rehab and other disability related careers, and been an active advocate for disability right around the country. I have also had the amazing opportunity to introduce the community to many Paralympic sports.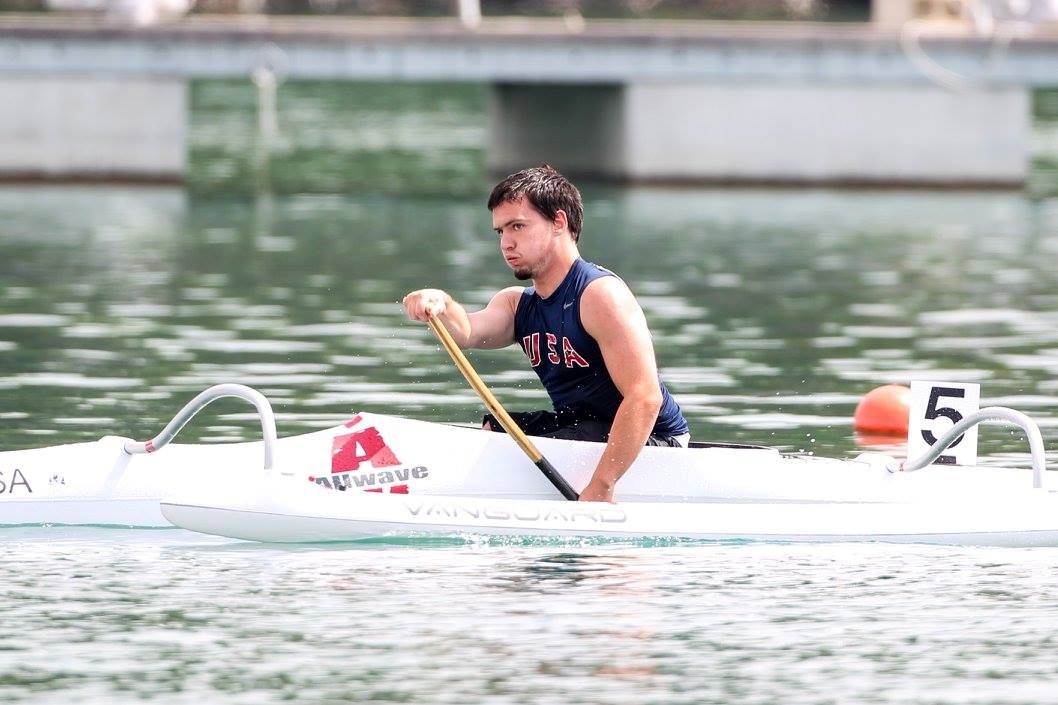 I have always made a point to put myself forward without reservation. I feel a responsibility to represent the disability community and fight against stereotypes of what an individual with a disability can do or can be. This has fueled much of the success I have had in the sport of paracanoe. While dealing with a disability isn't always fun, having a sense of humor and a positive attitude definitely helps! On top of my life as an elite athlete, I went back to school last fall and am starting my second year at The Evergreen State College, where I am a junior studying pre-law with an emphasis on sports and disability.
For the last 6 years, I have poured my life into the sport of paracanoe and reaching the elite level of the sport. I am a Team USA athlete for the sport of paracanoe. I have trained and competed in both the kayak and the outrigger canoe, or va'a. I have been most successful in the va'a, which is my passion. This August in The Czech Republic, I competed at my fourth World Championships. I made my third final in as many years and battled to a 7th place finish. I am the highest internationally ranked para paddler in The United States right now. On Labor Day, it was announced that va'a would be a part of the medal program for the 2020 Paralympics in Tokyo. I am in a perfect position to challenge for a medal at those Games. With my work ethic and dedication, the sky is the limit!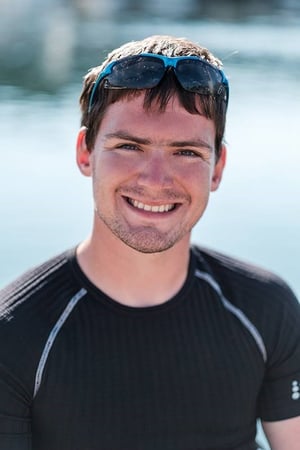 What does Adapt.Believe.Compete. meant to you?
I love ABC Medical's "Adapt. Believe. Compete." motto because it perfectly encapsulates the mindset needed to excel as a disabled athlete. Playing sports with a disability is all about adaptation. You have to use your intimate knowledge of your own condition to find a way to accentuate your strengths and nullify your limitations. Having an open mind and a lot of creativity is paramount to success as an athlete with a disability. In paracanoe and wheelchair basketball, my coaches, support staff and I have had to brainstorm and create adaptations from scratch countless times in order to perform at my best. It is a never-ending process of experimenting and trying out new things.
Belief in oneself is critical to any endeavor, but it is especially important to disabled athletes. There is a whole set of societal stereotypes and prejudices that we have to deal with as people with disabilities. Many people in life will doubt your capabilities, which can make it challenging to not sell yourself short in your goals and dreams. You have to have that inner belief that you can accomplish whatever it is you want to accomplish despite your disability.
You have to get out and compete. You will never know your true potential unless you take the chance. I wouldn't have played ten seasons of wheelchair basketball, and I would certainly not be ranked seventh in the world in my category if I had not decided to get out there and give sports a try. The most important thing, I believe, is to make the effort. Once you do, there is an amazing sense of camaraderie that comes from competing with and against others. One of the most rewarding aspects of competing internationally, outside of my personal accomplishments and accolades, is the lasting connections and friendships I have made all over the world.
If I am fortunate enough to receive a grant from ABC Medical, I am going to use it to buy a va'a ergometer. I live in Olympia, Washington, where I am currently in school and working. I train with the Gig Harbor Canoe Kayak Racing Team, which is an hour away. My school and work schedule and the time it takes to commute limit my training. The va'a erg is a specialized piece of equipment that is not available anywhere in my area. Training year-round in Washington while maintaining my school and work schedule is a challenge, especially in the winter months where weather is a huge factor. If I had an erg, then I would be able to work on my technique and cardio at any time, regardless of weather or time of day. I believe this is an essential piece of equipment for me to be at my best as I train for the 2020 Paralympic Games in Tokyo!
We wish you the best of luck Ziggy!!! We can't wait to watch you in Tokyo2020!!