Our Inspiration Story
In 1981, a student-athlete with a big dream arrived on the campus of Temple University in Philadelphia, PA. She was returning from the 1980 Holland Paralympic Games, where she had won a gold medal in javelin. The student-athlete, Renee Kirby, was a therapeutic recreation student anticipating to be back on Team USA in the 1984 Games in Atlanta. As a student-athlete, she needed training and coaching. Unfortunately, she did not find a program available for student-athletes with a disability, even though Temple at the time had one of the largest population of students with a disability on the East Coast.
"I could visibly see the potential of having an adaptive sports program on campus" said Kirby. Anxious to do something, she spoke to her professors about the needs to build a team or a program. Finally, one of her advisors said to her, 'Renee, you can complain about it or you can do something about it.' Renee Kirby, as an undergraduate student took the lead to create the adaptive sports program at Temple University as part of her senior project. That was when the "Seeds of Hope" was planted at Temple University. She took the initiative to build the Rollin' Owls wheelchair basketball team, which became one of the highest ranking collegiate wheelchair basketball teams on the East Coast, and lasted through 2012.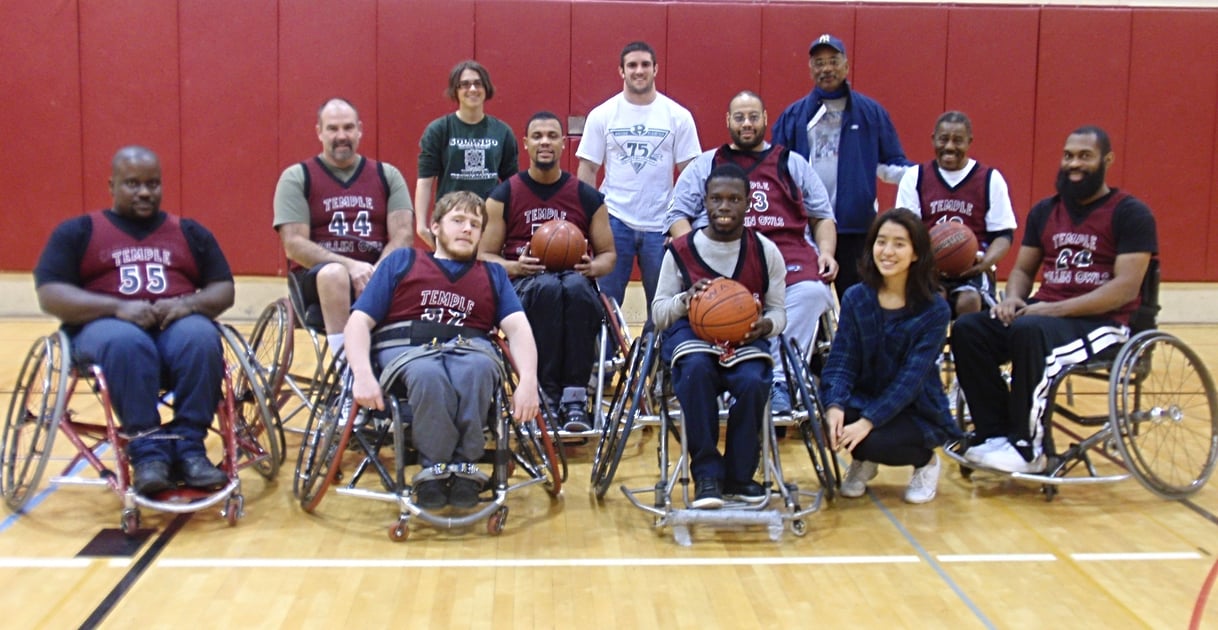 Temple University Rollin' Owls Team, 2011. Original Source: Sara Han Blog.
Fast forward to March 5th, 2017, we met some of the former Rollin' Owls members at a local wheelchair basketball tournament in Philadelphia. Jimmy Falls, John DiAngelo, and Anthony DiLoreto from the current Magee Spokesmen team. Each one of them shared their respective experiences from their time with the Rollin' Owls. Being part of a collegiate team not only changed their lives as student-athletes, but also the attitudes on campus towards a disability. Although they were not part of Temple's program at the same time, they all shared a lot of nostalgia, reminiscing about the days of competition and camaraderie on the team, as well as the pride of having been part of a program that transformed their lives.
The next day, on Monday, March 6th, over 200 people packed into the Fox Building on Temple University's Campus in Philadelphia to watch The Rebound, a wheelchair basketball documentary. The audience was as diverse as it could get. Some of the groups at the screening included current Temple students majoring in Recreational Therapy, the film department, wheelchair basketball players, as well as former staff members. They were all full of positive energy and passion.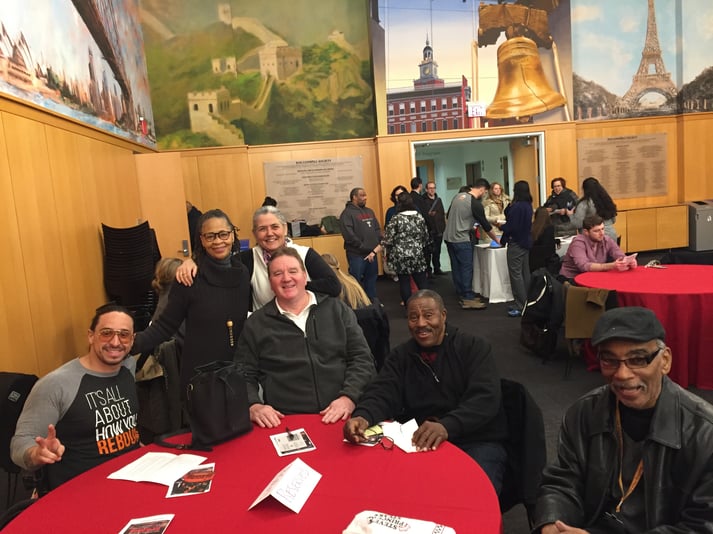 Rebound Movie Screening Event at Temple University, with film-star/athlete Mario Moran,
Renee Kirby, Jimmy Falls, and Tribit Green
Co-presented by Temple University Therapeutic Recreation and ABC Medical, The Rebound screening brought the Philadelphia community together on Temple's campus and The Seeds of Hope were planted. We witnessed the domino effect of wheelchair basketball, its culture, and the unique experience passed onto young generations, regardless of the ability level within the audience. Questions filled the air in the room at once: "Why do we not have wheelchair basketball here?", "Why not Temple?", "How can I play wheelchair basketball, too?"
The above story of Temple University adaptive sports programs, as well as hundreds and thousands of junior or college level student-athletes anxiously awaiting the opportunity to participate in an adaptive sports program at the college level, inspired us to take action and shift our focus during National Adaptive Sports Month in April toward a particular group: We want to change the course of history for our student-athletes with a disability.
Facts & Background
In a research study funded by the National Collegiate Athletics Association (NCAA), Dr. Michael Cottingham and the University of Houston conducted an experiment that examined youth participation in adaptive sports programs in order to assess the potential need for collegiate adaptive sports programs. "The smaller feeder" of the collegiate adaptive sports and "the least studied area" was youth disability sports programs.*
Dr. Cottingham's research study, titled "Report on Disability Youth Sports Participation," identified 732 youth adaptive sports programs across the United States, with a total of 62,112 participants' ages 18 years and under. The study included a cross-participation rate between 23-29%. There were 31,770 participants less than 15 years old and 30,342 participants between the ages of 15 and 18. Within the same study, the rates of participation with regards to geographic areas were presented with the Western region boasting 23,095 youth participants, followed by the Southern region with 17,840 participants.**
No doubt, there is a large influx of youth entering college, anticipating to play at the collegiate level. Unfortunately the demand does not match the supply available to them within the current system. While the Midwest and Texas regions have been able to provide strong opportunities to their in-state athletes so far, the West and the Southeast regions, where the highest demand is seen, needs to step up their game.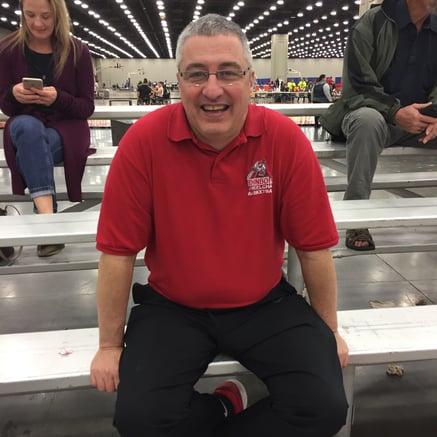 Edinboro Wheelchair Basketball Team Coach, Jim Glatch
While carefully watching a junior varsity game for potential recruits, Jim Glatch, University of Edinboro Wheelchair Basketball Head Coach, answered some of our questions. "A student from Illinois or California will have to pay more to go to Edinboro with Voc Rehab, because it's out of state and Voc Rehab will only pay for in-state. But, why would any student from CA want to relocate to a cold place and pay more for college anyway?" said Jim Glatch, highlighting the gaps in the system.
TO LEARN MORE ABOUT FUNDING PROGRAMS AVAILABLE FOR STUDENTS WITH A DISABILITY, DOWNLOAD E-GUIDE.
"Where would be the most ideal place now to start a program?" we asked Coach Glatch. "Having a program down in North/South Carolina makes a great deal of sense for a number of reasons: Good weather, multiple junior programs and the Veterans hospital. It would also expand the existing Jr. Programs as they would see the opportunity for growth."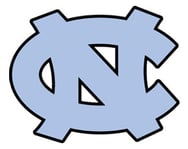 Why is it important for students with a disability to play adaptive sports?
In 2009, a commissioned survey, conducted by Harris Interactive, examined the relationship between sports participation and employment rates among people with disabilities. The results showed a positive correlation between sports participation and employment levels. "DSUSA chapter participants are twice as likely to be employed as the general population of adults with disabilities (68% vs. 33%) and are more than twice as likely as the general population of adults with disabilities to be physically active (76% vs. 30%).***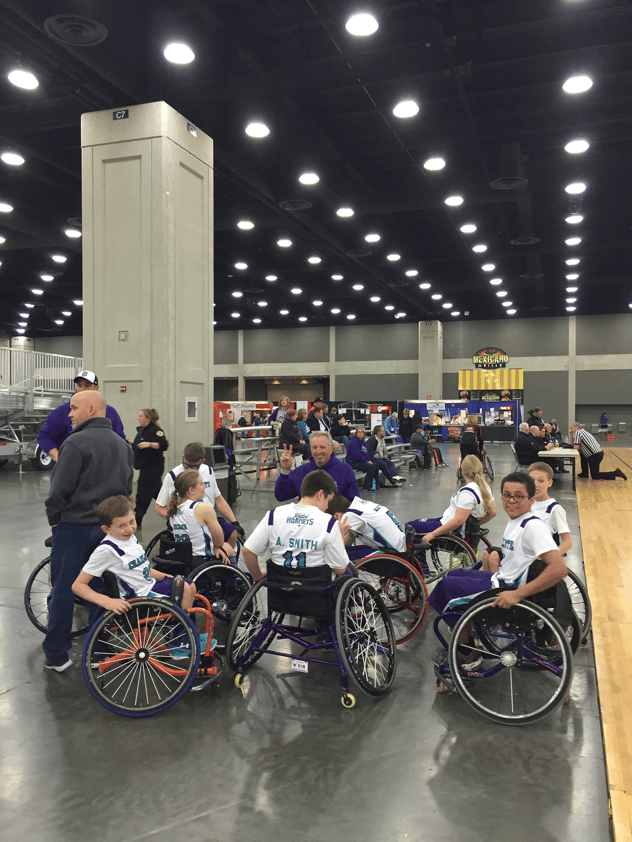 Coach Dave Kiley sharing final tactics with the Jr. Rollin' Hornets team from Charlotte, NC
Despite these findings, there are only 11 collegiate adaptive sports programs In the USA and only a few of them offer women's programs. "Why is that number so low?" we asked the former Paralympian and Coach Dave Kiley at NWBT 2017 in Louisville this year. "It's a big animal or at least it appears to be a big animal and, unfortunately much fewer teams for women's than for men's." he responded. (see image 1 and 2 below.) "UNC at Chapel Hill was taken back by how much money it might cost. While there is some reality to these budget issues, there is also some equity that has to take place" he added. He pointed out to various existing and potential funding sources for colleges. "Tapping in to the alumni network, people with kids with a disability who went to the school in the past or who will be going in the near future, are all options. Funding is not and should not be only on the school's shoulders!"
It takes a village…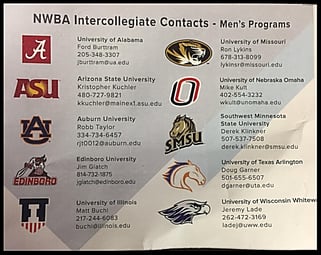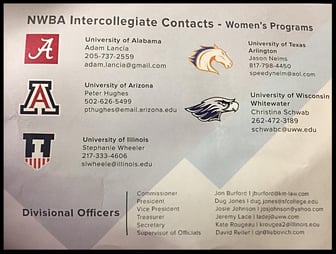 NWBA Intercollegiate Men's and Women's Programs in 2017
"The fact that a state like North Carolina, that is all basketball, doesn't have a collegiate program, it's a travesty." – DAVE KILEY

---
The number of students with a disability moving into the college age bracket is drastically higher than what colleges can offer. "The collegiate system, the way it is now, cannot keep up with the numbers of juniors that are moving in or wanting to move in to the college systems" Dave Kiley shared. "There is just not enough opportunity. If you see wheelchair basketball, most of its progress is happening at the collegiate level, we have to have more opportunities for kids, so it's not for the few but for the masses" he added.
Driven by ABC Medical's mission "To Do Well by Doing Good" and to create long lasting change in our community, we are excited to announce the launch of one of the largest adaptive sports initiatives that will shift the focus of National Adaptive Sports Month on student-athletes with a disability at the collegiate level: The Seeds of Hope Initiative.
The mission of Seeds of Hope is to create opportunities for young student-athletes to participate in adaptive sports programs at the collegiate level and to build tools and resources for colleges to sustain a long-lasting program on campus. In order to achieve our goals, we are conducting a survey to help us gain better understanding of our student-athletes needs and expectations from their college education. "It's meant to be 'the cook book for collegiate level adaptive sports,' in the words of Dave Kiley. If you are a student-athlete or know someone who is a student-athlete, please take our survey.
As part of this Initiative, we would also like to recognize the initiatives taken by colleges that have helped set the standards and shaped the current culture at the collegiate level. We have been, and will continue, interviewing student-athletes and program directors to shed a light on their efforts to promote their programs. We will be sharing the inspiring stories of these programs through the eyes of current students and staff members. All stories are published on this blog where you are at (www.abc-med.com/seedsofhope).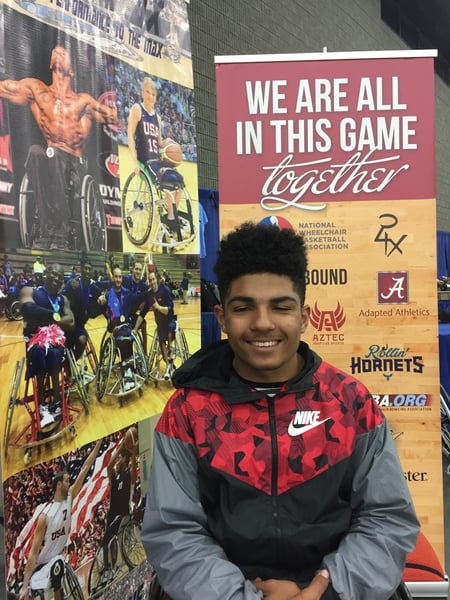 Wrapping up our article with a quote from Miles Hill, a 16 year old wheelchair basketball athlete from Durham, NC. Miles said in our interview at NWBT2017 in Louisville, "there is no reason for me to have to go somewhere else. If I wanted to go to Illinois or Whitewater, that should be a choice, as well as a choice to stay where home is. There should be a Plan B."
Seeds of Hope Initiative may or may not make that happen for Miles right away, but we hope that many kids from younger generations will get to have a Plan B when they have to make a college choice. We certainly hope to bring back the Rollin' Owls to Temple University soon and plant the seeds of hope in North Carolina!
Do you believe you could be the champion to create change in your community? We would love to hear from you! Plesae leave your comments below.
---
*University of Houston News: http://www.uh.edu/class/hhp/news-and-events/news-archives/2015/15-cottingham-NCAA-grant.php
**Cottingham M., Fernanda Velasco, Mitzi Laughlin, & Don Lee (2015), "Examination of the Size and Scope of Youth Disability Sports Participation in the United States," p.3-6.
***Disabled Sports USA news: "Survey Finds Disabled Sports USA participants Twice as Likely to be Employed as Adults with Disabilities:" www.disabledsportsusa.org/survey-finds-disabled-sports-usa-participants-twice-as-likely-to-be-employed-as-adults-with-disabilities/