A 13 year-old varsity athlete from Centerville, Utah, Alma Velazquez is the receipient of the ABC Medical scholarship. This year, members of the National Wheelchair Basketball Association were granted an opportunity to submit applications during NWBT in Louisville, KY for a scholarship from ABC Medical. After reviewing over 30 applicants from the 3-day wheelchair basketball extravaganza, we are pleased to anounce Alma, along with 6 other athletes, was selected to receive a scholarship.
From Utah Rush Juniors Varsity Team, Alma is a seventh grade student at Union Middle School.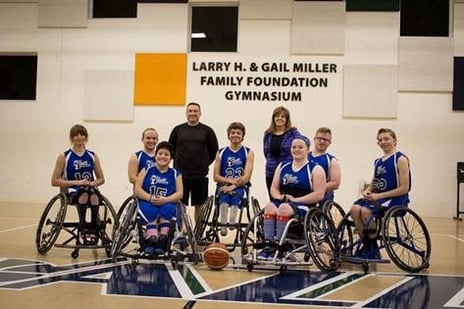 Born with spina bifida, a birth defect where there is incomplete closing of the backbone and membranes around the spinal cord, Alma does not let her condition define her personality. "When someone says I can't do something, I ask them 'why' they think that way and prove them wrong" she wrote in her essays.
Alma is not only an athlete, but also a creative artist. "I enjoy making bracelets, keychains and other figurines out of rainbow loom. I also paint and recently got into knitting." She tries to sell her artwork to save up money for a new basketball chair and help her parents.
When asked about a unique personality trait, Alma wrote it was her ability to switch things up easily and make it her own way, "with my own twist to it." Alma certainly is a good representation of adapt.believe.compete. in all aspects of life.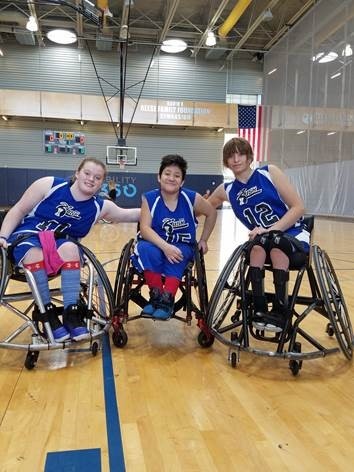 So, what does the motto Adapt.Believe.Compete. mean to her?
"It means that people with different abilities can adjust to make anything happen, by believing they can do it and then giving it a shot. An example of this is me joining the team and only having a little bit of knowledge and now I have improved so much in a short period of time. I am going to the University of Illinois wheelchair basketball summer camp this summer. I know that this will improve my skills. Once I meet my goal, I will be so happy. In the meantime, I will continue to get better by adapting, believeing, and competing to be the very best I can be. "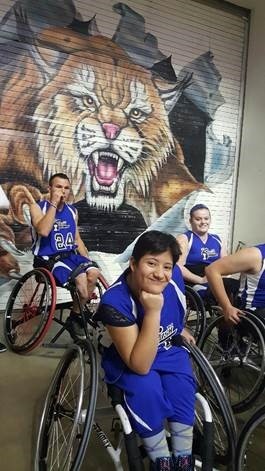 Alma Velazquez wants to use this scholarship to help with traveling costs for tournaments with her team and to get her own game chair. "Right now, I am borrowing a chair from the county, which doesn't fit me very well. My coaches tell me that once I have my own chair, I will be able to adjust better to learning the game. I am working very hard because one of my goals is to play basketball at the collegiate level."
Congratulations Alma Velazquez!!!