On the final day of the National Wheelchair Basketball Tournament (NWBT) this year in Louisville, KY, a wheelchair basketball athlete from the Jr. Houston Hotwheels team pushed his chair from the other end of the Kentucky Expo Center towards court 3, where the ABC Medical team was announcing raffle winners during half time. "Rodrigo Linares is the winner of the bowling ball prize. Rodrigo, please come up here to pick up your certificate from us!" Not knowing whether a bowling ball certificate would be an appropriate prize for the young wheelchair basketball athlete in front of us, we tried to get to know Rodrigo in the next few minutes and his level of interest in bowling. "How old are you Rodrigo?" "11." "Do you play bowling?" "Yes!" replied Rodrigo. "How often?," "All the time with my friends!" Relieved we had randomly selected a junior athlete, who would indeed enjoy the prize, we asked Rodrigo if he owned a bowling ball. "No, I wish!", "Well, you will soon have your own bowling ball, which is sponsored by our friends at the American Wheelchair Basketball Association. You can take your new ball with you when you go bowling with your friends!" His eyes brightened, "Are you serious?! My own bowling ball? That's so neat! Thank you!," said Rodrigo.
Here are a few photos from that scene as we presented the AWBA bowling ball certificate to the Jr. athlete, 11 year old Rodrigo Linares. Thank you Joe Kremer, KY Regional Sales Manager for capturing the moments. s.
We would like to thank the American Wheelchair Bowling Association for their generosity and partnership with us during NWBT2017.
It was truly a special moment for us.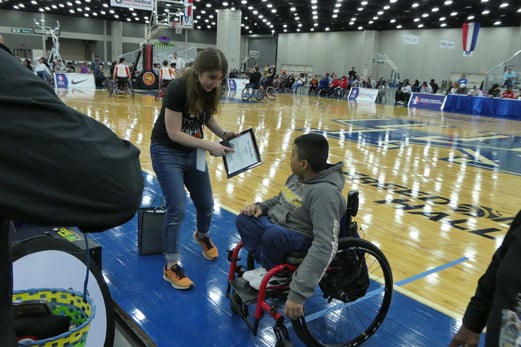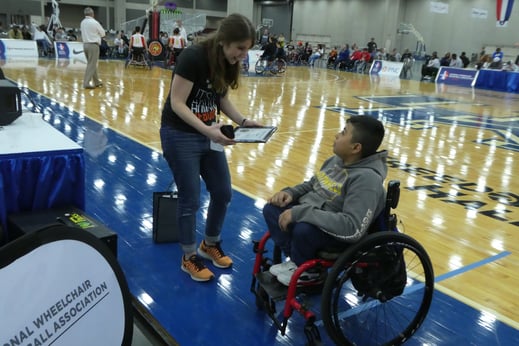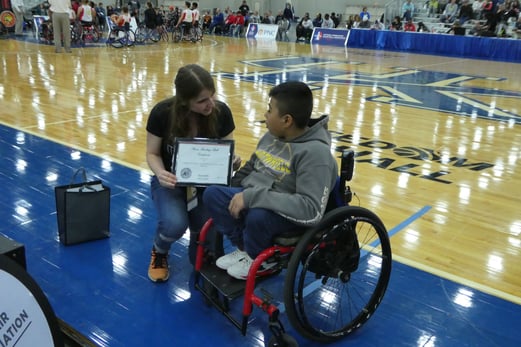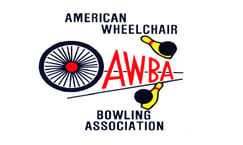 Would you like to learn more about ABC's partnership with AWBA, click here.