Let me start this blog with my position as it relates to the topic at hand. The NWBA has not focused on its history and much has been lost by our 'here and now' league. We have very little connection to our past and it's a huge problem to me but better saved for another DK blog. Having said that I want to start with a little history.
Who knows when the first college team was formed? What team? Who birthed this ground breaking and historical program? Well, the University of Illinois Gizz Kids were the first college team formed in 1948 by the NWBA Founder Dr. Timothy Nugent. 29 years later the first collegiate women's team was also formed by the University of Illinois in 1970 called the 'Ms. Kids"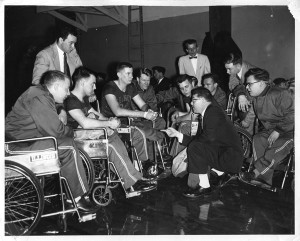 Timothy Nugent coaches players during a 1955 game (Photo Source: University of Illinois Library Archives)
For the most in the part in the beginning college teams were very weak and the strength of the community based league looked at college ball as a 'Nice Thing' but did not much want to play these teams because they were not competitive. No one at the time knew where collegiate ball was heading, nor where it would end up in the future.
Nevertheless, we witnessed the emerging of programs across the country between 1970s-1990s. In 1973, University of Wisconsin-Whitewater wheelchair athletics was established, followed by the Universiy of Texas- Arlington Rollin' Mavs in 1976, Temple Rollin Owls in 1980s, and Mizzouri in the late 1990s.

Currently, there are 10 men's and 5 women's making up the college division. Our USA national teams are primarily made up of either enrolled or graduated collegiate players. They are the best in the world!! If you are not enrolled or have not been through a college program your chances of making a USA team are dramatically reduced.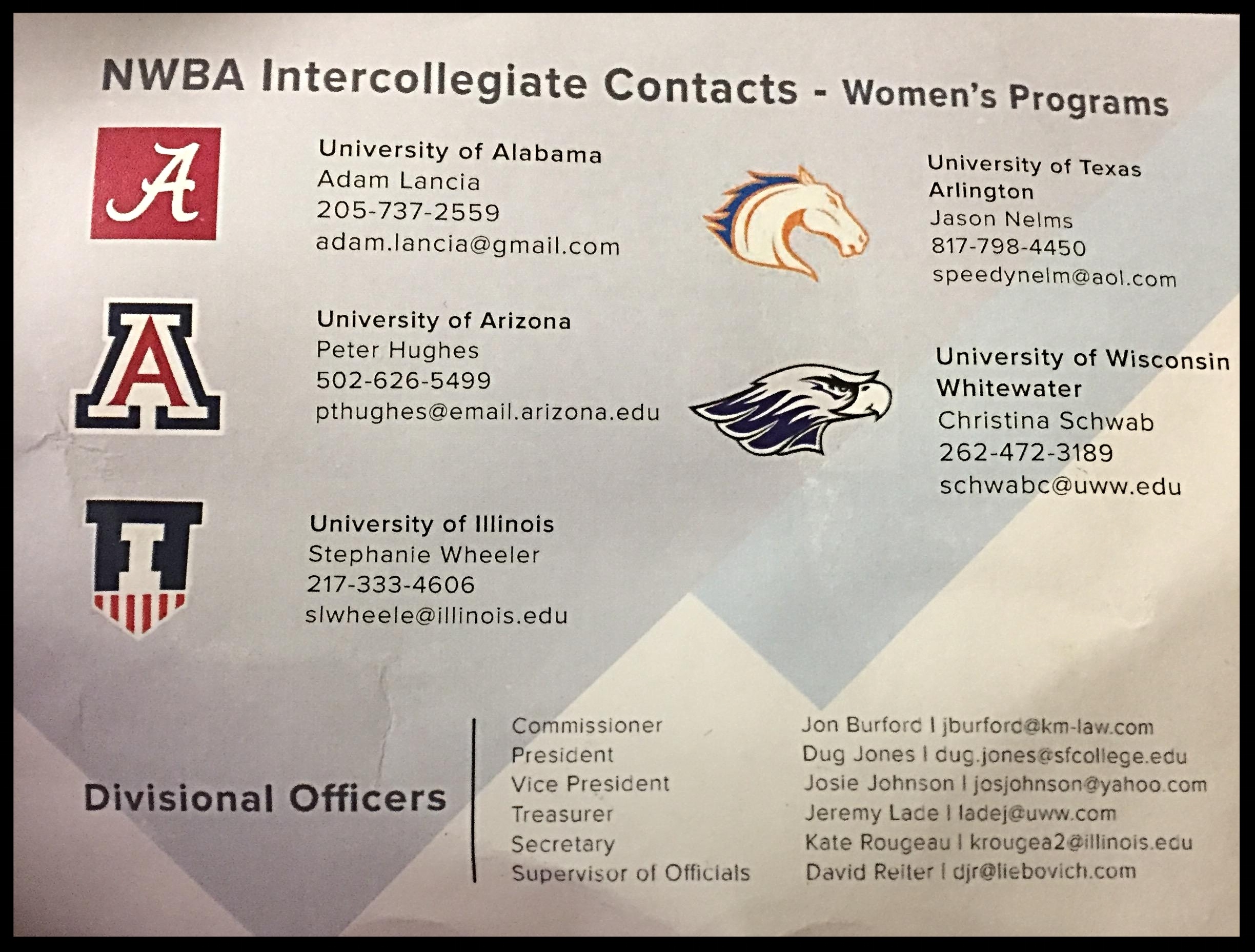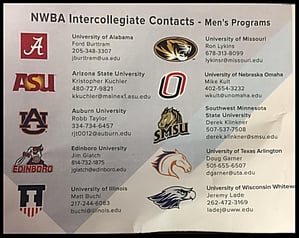 Today, the collegiate division is so strong and organized and is where our strongest players are being developed through great programs, daily training, and outstanding coaching. Look at Alabama, for example! Although, they were relatively late to the game, Alabama is now setting the standards with the one of its kind adaptive sport facility, dedicated to the Adapted Athletics Department.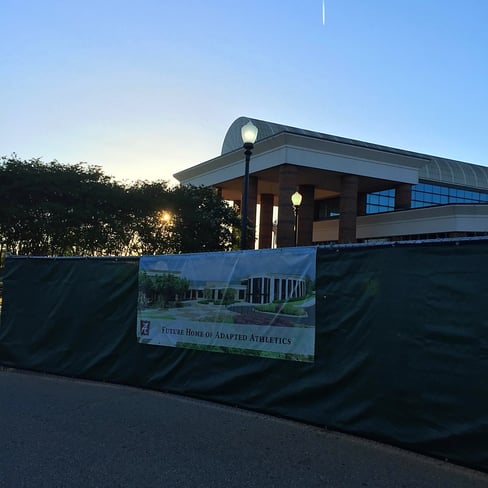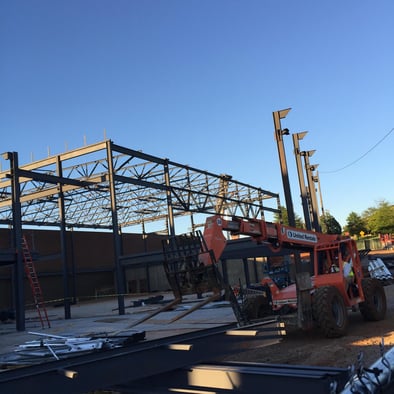 Most recent shots from Alabama's new Adapted Athletics Facility Construction
Check out the How to Become a Paralympian Athlete Guide
The same being said for our coaches. The division is spitting out incredible coaches, male and females whom are armed with the best experience in the world. It did not take long for other countries to figure out as well that they needed our collegiate division for the development of their national team players. It's common and not the exception that college teams carry international players. Which is a point contention when you only have so many positions available to our American junior players the way it is. There are JUST NOT ENOUGH college programs to keep pace with the demand of upcoming junior players.
The focus of this blog is not to give you a history lesson related to college programs but rather to plant 'Seeds of Hope'. This name coined by ABC Medical and staff member Işıl Tanyeri. ABC's investment runs deep and long with its concern for the NWBA and our game. As our largest ever sponsor ABC has developed the "Seeds of Hope Initiative" to support more growth in adaptive sports for colleges nationally. What a great movement by a great company. Check out the Seeds of Hope Initiative official page here to read the stories and watch interviews of our amazing athletes today. Already seeing the use of the movie 'Rebound' as vehicle to engage colleges such, as Temple University and San Diego State. ABC again demonstrating its heart as a company has seeded these programs with support.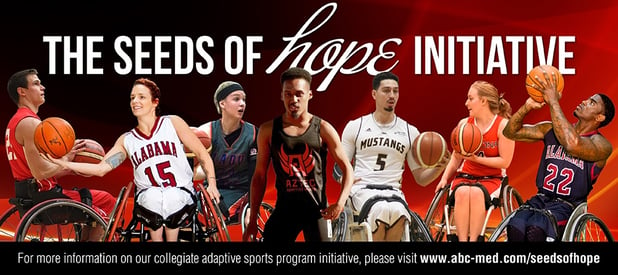 One of the goals of the initiative is to create enough clear, step by step information as to how to present at the collegiate level. Let's face it we need to experience growth of both men's and women's programs for adaptive athletics. A young adult with a disability not only deserves equity in this opportunity to play sport in college, but also why do we pay taxes? I think it is our right.
We can no longer accept status quo ! The time is now for growth. More opportunity for our future youth and adaptive sports. Look for more information about the Seeds of Hopeto arm you with what you need to bring your college to the table. And if you want to get involved with Seeds of Hope and help grow collegiate adaptive sports programs across the country, you should contact me or Işıl (ish-el) at isil.tanyeri@abc-med.com immediately.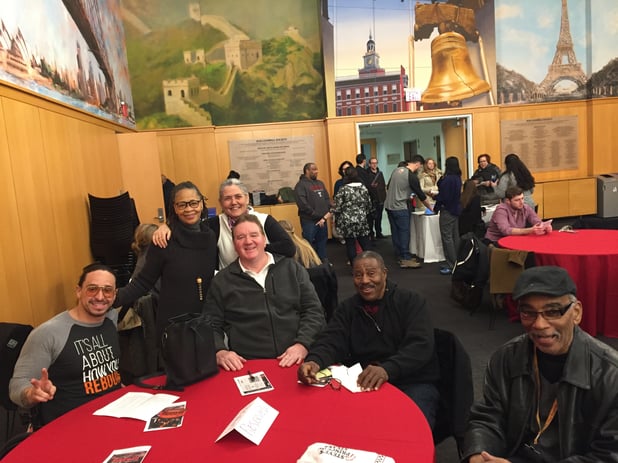 Rebound Film Screening was held at Temple University on March 6th, 2017
Thanks,
DK