There is no perfect roadmap for our lives. There are so many unpredictable turns, bumps, and even some potholes, but leaning on your preferred medical supply companies for assistance can help. The Navigator website is meant to help make some of those bumps and potholes easier to move through and even bring a bit of joy along with those unpredictable turns.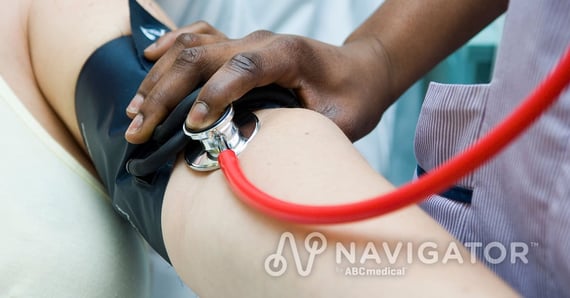 A 'bump in the road' for many is Autonomic Dysreflexia, which can be extremely scary and frustrating. There are many stimuli that can trigger autonomic dysreflexia, but there are a few steps you or your caregiver can take immediately if you suspect you may be experiencing it. Some causes can be easily resolved, while others may require a trip to the ER. If you have experienced Autonomic Dysreflexia you might find the following article helpful; it addresses potential triggers and what might help:
Always err on the side of caution:

This is not a complete list of all the potential autonomic dysreflexia triggers, but are some of the more common and well-known stimuli. Other possible things happening below your spinal cord injury level can cause an overreaction from your autonomic nervous system. If your symptoms don't quickly resolve, please visit an ER immediately.
If you have questions for us or anything we can help with, we are here for you.
Please, never hesitate to reach out!
--
The Navigator Team
Phone: 855.774.6631
Email: navigator@abc-med.com
*Twenty Second Company, Inc., a subsidiary of KMT Medical, hereby designates itself and its subsidiaries; ABC Medical Holdings, Inc., ABC Home Medical Supply, Inc., Southeast Medical, Inc., MiMed Supply Co., Inc., Freestate Medical Supply, Inc., MLK Associates, Inc., Urological Services of America, Inc., Arkansas Medical Supply, and Phoenix Medical Services, Inc. to be known as "the affiliates" and from time to time, as a single covered entity, solely for the purposes of the above-referenced regulations. © 2020 Twenty Second Company, Inc. All rights reserved.