ABC Medical has selected a handful of young athletes to receive scholarships to attend University of Alabama's youth summer wheelchair basketball camp. The University of Alabama Adapted Athletics program hosts a youth summer wheelchair basketball camp every year. This year, Alabama is expecting their highest number of participants in camp history! Read below to meet some of the amazing athletes we have the honor of sending to such a great camp!
Meet Jeraldo Henry, Jr. he plays for the Fairfax Falcons Prep Wheelchair Basketball Team. His hobbies are playing basketball with his teammates and friends in his neighborhood and playing video games with friends online. His interpretation of Adapt.Believe.Compete is:
Adapt – "Figure out a way to do what needs to be done, like modifying things so that I can participate."
Believe – "That my teammates and I can accomplish our goals."
Compete – "Give my best effort."
Congratulations, Jeraldo! We know you will give your best effort at camp!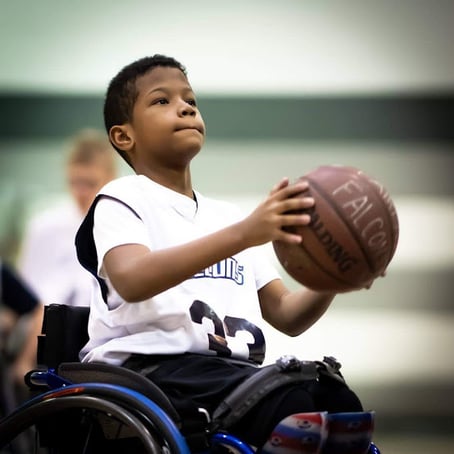 Meet Preston Howell, a 14 year old point guard for the Charlotte Rollin' Hornets of North Carolina.
"My world revolves around basketball, but I do enjoy other things such as video games, technology, being around friends, enjoying the outdoors, reading, learning, building things and football. My goals include winning several more championships attending a college with wheelchair basketball and playing for Team USA one day."
"Adapt. Believe. Compete. to me means sports, athleticism, and competitiveness. All sports have those extremely talented athletes that are at the top tier. Those great athletes have accomplished the motto Adapt Believe Compete because not only are they extremely talented, they have adapted, believed in themselves or their team, and have most definitely competed with the best."
We hope you have so much fun at camp, Preston!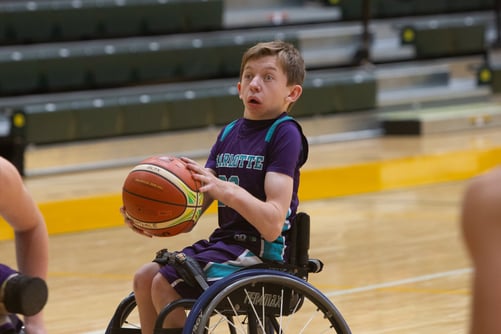 Our next scholarship recipient is Samantha of the BlazeSports Junior Hawks out of Georgia. Samantha is starting high school next year and was introduced to wheelchair basketball in 2017.
"This scholarship will help me to continue building my wheelchair basketball skills so that I can one day get a college scholarship and maybe become a Paralympian."
"Even though kids like me may need to Adapt to be able to do things, we still need to Believe in ourselves. And if we believe in our self, then we can Compete and overcome anything."
We hope you accomplish your dreams and have a great time at camp, Samantha!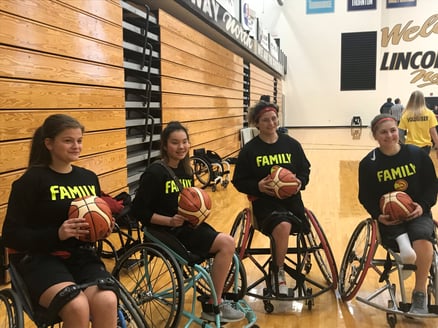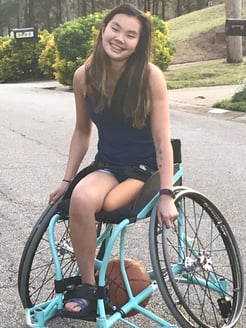 Read the rest of the recipient stories in our next blog post.