We are proud to award Anthony Malloy of Atlanta, Georgia with an ABC Medical Making a Difference Scholarship! Anthony goes above and beyond to achieve his dreams and make a difference in his field of study. Read his story below to learn how he applies Adapt.Believe.Compete. to his life.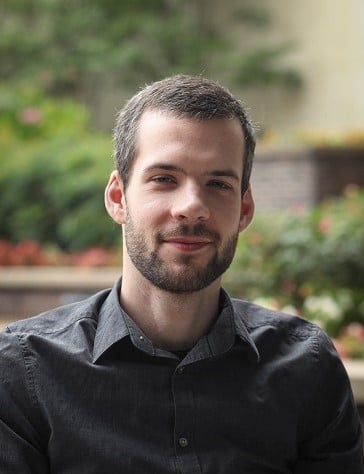 Tell us a bit about yourself. What makes you unique? What are your hobbies, interests? Do you have a passion?

"I'm in my fourth year of a PhD program in clinical psychology at Georgia State University in Atlanta, Georgia where I've been conducting research into the neurobiology of anxiety disorders, people's attitudes about mental health treatment, and ways to increase access to treatment using smartphones and the internet.

In January of 2010, when I was a high school senior in New Jersey, I fell in a snowboarding accident and sustained a C5/6 cervical spinal cord injury, resulting in substantial paralysis below my neck. Afterward, I spent four months in a rehabilitation hospital. It was a hard transition, but with the encouragement of my family, I graduated high school on schedule and I entered Montclair State University that fall as a psychology major. During my undergraduate years, I began working in a psychology research lab and volunteered as a suicide hotline counselor. I started to see a future for myself working as a therapist and psychological researcher. A year after earning my B.A., I was accepted to a doctoral program in clinical psychology at Georgia State University and I moved to Atlanta.

During the first year of my program, I was awarded a neuroscience research grant and carried out a functional MRI study examining motivational processes in anxiety disorders. After I earn my doctorate in two years and then complete my clinical internship to become a licensed clinical psychologist, I plan to work as both a therapist and a researcher studying ways to reduce barriers to effective mental health treatment for everyone. This includes physical barriers like cost and transportation as well as emotional barriers like mental health stigma. I'm excited to become a therapist and scientist with the opportunity to improve the lives of people struggling with mental illness. As someone who uses a wheelchair, it's also important to me to increase representation and visibility of people with disabilities working both in healthcare and the sciences."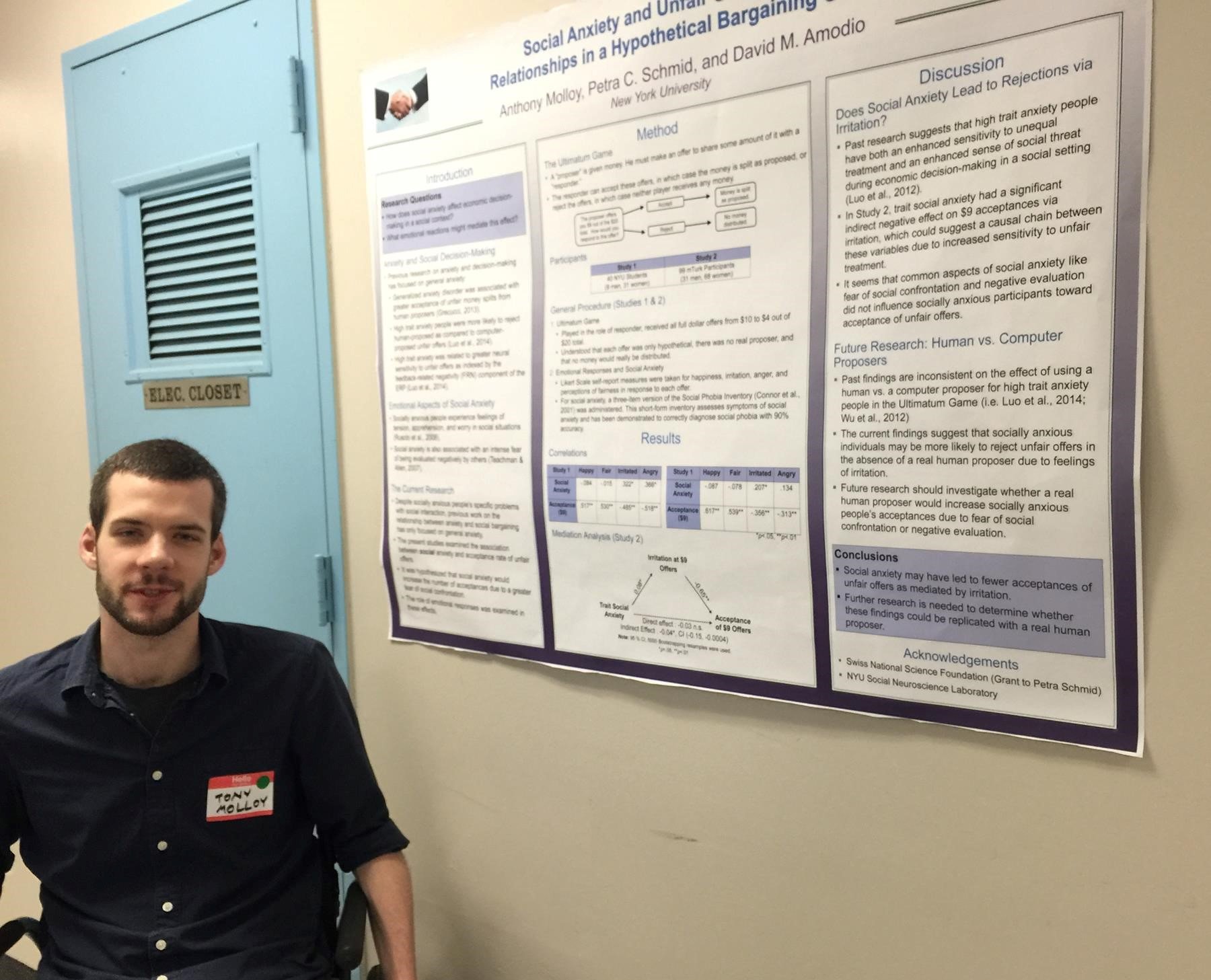 What does the following motto mean to you: Adapt. Believe.Compete.
"When I was first injured, I didn't know what kind of future I would have without the ability to walk. I had to re-learn a lot of basic daily tasks and I realized that many places were inaccessible to me. Over time though, I was able to physically and emotionally adapt to my new situation, find a career path that excited me, and take pride in being part of the larger community of people with disabilities in the US.
Becoming engaged with career goals that I cared about was a big boost for my emotional well-being. As I began to believe in a positive future for myself, it became easier to accept difficult aspects of my disability and move forward.
After my injury, I graduated from college a semester early and was soon accepted to a PhD program with a 2% acceptance rate. Since starting work on my doctorate, I've been awarded a fellowship for brain imaging research as well as a neuroscience research grant. I've also traveled to present my research at six national conferences across the country. I hope these accomplishments demonstrate that people with disabilities are as capable as anyone of competing and succeeding in science and other fields."
If you were to win this scholarship, what would you use if for? How would this scholarship help you accomplish your goals?
"This scholarship will help me to live independently while I complete my PhD studies, including presenting my research at national conferences, publishing in academic journals, and training to provide high-quality mental health treatment to my therapy clients. In the future, I hope to work in a research hospital or other setting where I can continue to conduct research to improve mental health care delivery systems and also work directly with clients."
We wish you well in your studies and future career, Anthony!