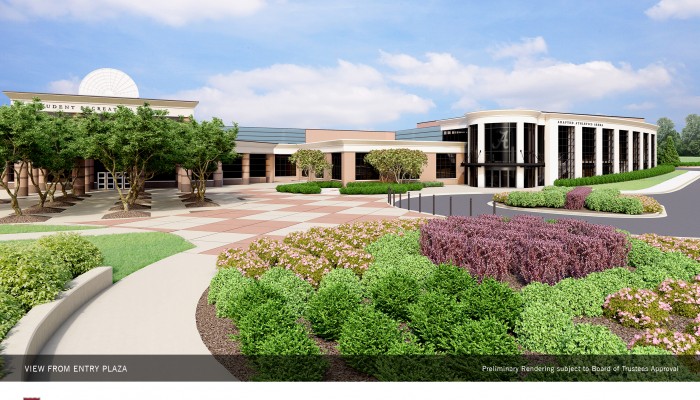 Photo Source: University of Alabama
We are excited to announce that The University of Alabama's Adapted Athletics program will soon have a brand new sports complex.
Thursday, February 23rd will mark a historical day for University of Alabama when the school breaks ground on its multi-use facility for its adapted athletics programs. Our CEO Keith Jones, who is not only a big supporter of adaptive sports programs nationwide, but also a huge fan of Alabama, will be in attendance throughout the ceremony.
The ceremony starts at 2 PM Centeral Time on Thursday, February 23rd at the UA Rec Center. The UA community is invited to attend the groundbreaking ceremony, which will be followed by a light reception.
Earlier in 2016, UA System Board of Trustees approved a $10 million budget to construct a two-story, 27,036 square-feet facility. It will include an NCAA regulation-size basketball court, locker rooms, workout/training room, team meeting rooms and study halls. The training and workout room will include specialized adapted workout equipment in more than 5,000 square feet of space."
"Over the 13 years since we started, there have been a lot of different days and moments we've considered milestones," said Dr. Brent Hardin, director of UA Adapted Athletics. "Our mission has always been to give our students the same opportunities stand-up athletes have on campus. This puts us a lot closer to that goal.
The facility will include a NCAA regulation-size basketball court in an 11,500-square-foot gymnasium that will include grandstand seating, a lobby and concourse. I'm delighted for our student-athletes in Adapted Athletics to have a facility that will meet all of their needs and help them continue the successes they've had," Bell said. "This facility will also help increase access for students with disabilities to enjoy sports and recreation at a noncompetitive level."
Friday, February 24th Alabama Adapted Athletics kicks off the OLLI Collegiate Classic, one of the largest collegiate wheelchair basketball tournaments in the country. Saturday Alabama double header will de televised and be available for live stream online.
Click here to learn more about how you can follow the weekend games in Alabama live.