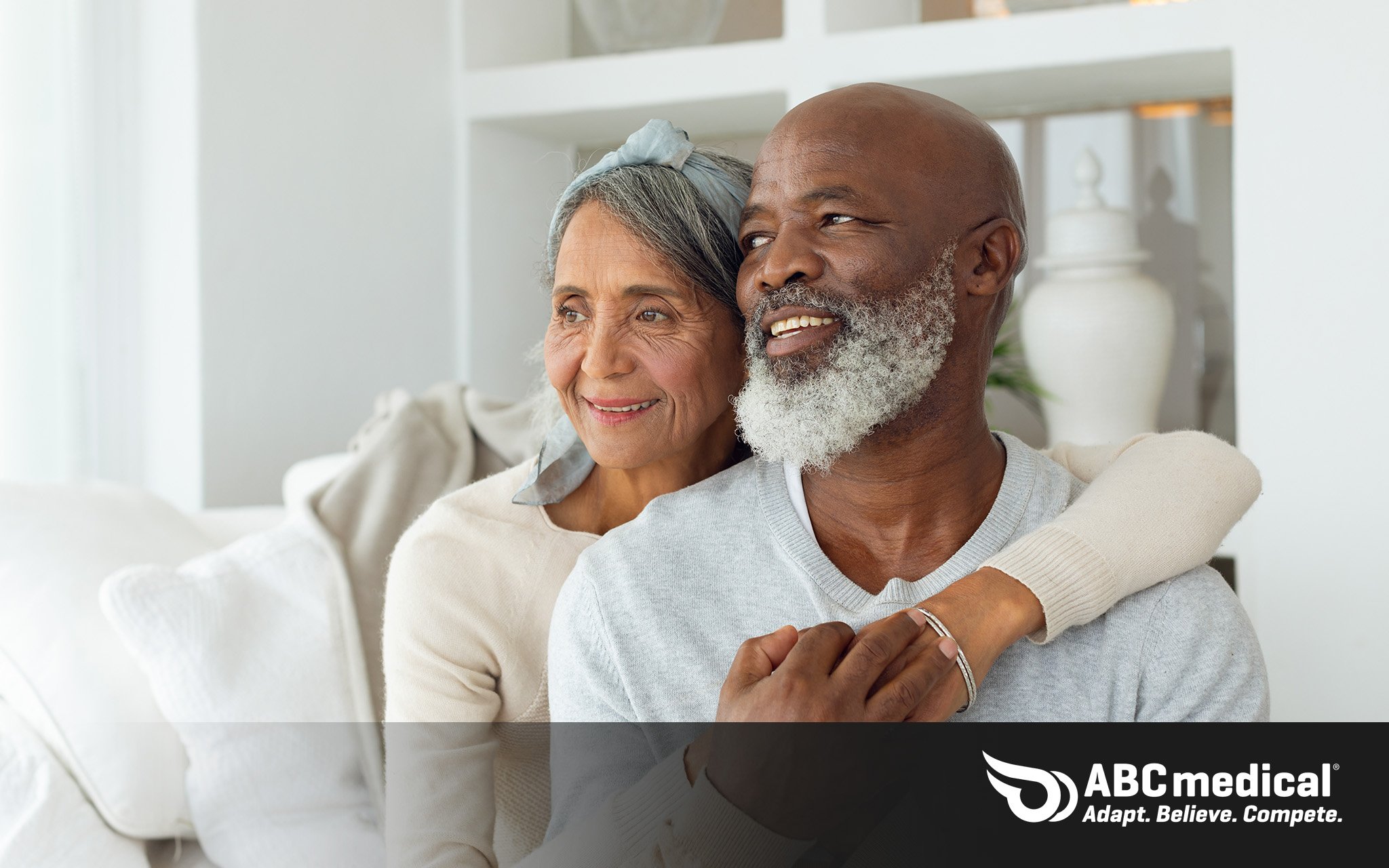 Medical technology is always evolving. Catheters are no exception. Most catheter users are familiar with the concept of applying lubricant to a catheter prior to insertion; however, there is another type of catheter available that self-lubricates and eliminates the need for added lubricant. This type of catheter is called a hydrophilic catheter.
In today's article, we will discuss hydrophilic catheters and how you may benefit from adding them to your catheterization routine.
What is a hydrophilic catheter?
Hydrophilic catheters were invented in the 1980s and have become mainstream in the last 20 years. They look and behave the same way as a regular catheter but are manufactured with a special coating known as a hydrophilic coating. "Hydrophilic" means "water attracting". This "water attracting" coating contains non-toxic polymers that react with water to create an exceedingly slippery surface. This coating cannot be wiped off or removed, so the entire catheter remains slippery going in and coming out.
The benefits of hydrophilic catheters
Some people find hydrophilic catheters more convenient to use than uncoated catheters because they require no additional lubricant. This means the step of adding lubricant to the catheter can be eliminated and the catheter can be used safely and comfortably directly out of the package. Users can save time and space by not having to worry about ordering lubricant or carrying it with them. It can also make cathing easier for individuals with hand dexterity problems. Not having to add lubricant to the catheter may also lessen the chances of accidentally contaminating the catheter with harmful bacteria.
Research suggests that hydrophilic catheters may offer additional protection against UTIs and other complications, because urethral tissues that are damaged or irritated from insufficient lubrication may be more susceptible to UTI or scarring. Hydrophilic catheters are designed to minimize friction and trauma. Some studies have shown that individuals using hydrophilic catheters have less frequent UTIs.
The reason hydrophilic catheters cause less trauma to the urethra is because the entire catheter is evenly coated with the slippery hydrophilic coating. This means there are no dry spots on the catheter. When using uncoated catheters, lubricant is typically just applied to a small portion of the catheter, leaving much of the catheter unlubricated. Traditional lubricant also wipes off as the catheter is inserted, meaning there is a possibility of insufficient lubrication on parts of the catheter as it travels to the bladder and back out again. This is not the case with hydrophilic catheters, as the coating cannot be wiped away and remains slippery throughout the entire catheterization process.
How to use hydrophilic catheters
Hydrophilic catheters are prepackaged in sterile water, or there is a pouch of sterile water that is broken and released into the catheter package prior to opening it. Hydrophilic catheters with loose sterile water in the packaging are called "pre-hydrated". With pre-hydrated hydrophilic catheters, the catheter is ready to use immediately because the hydrophilic coating is already wet and activated. Hydrophilic catheters that come with a pouch of sterile water are similar, only the user must pop the pouch of water prior to opening the catheter packaging. Then the package should be gently shaken prior to opening to ensure the water has soaked the entire the catheter. This will activate the hydrophilic coating. Once this is done, the catheter will be slippery and ready to use.
Try a hydrophilic catheter
If you are curious about hydrophilic catheters, trying them out is a good first step. As discussed previously, there are several different styles of hydrophilic catheters that either come immersed in water or with a water packet in the packing. You may want to try both to see which one is more practical for you. If you like your current brand of uncoated catheter, you may be surprised to learn there is also a hydrophilic version available. Most catheter manufacturers, including Hollister, Coloplast, Gentle Cath, Cure, Bard, and others, have hydrophilic versions of their products. Contact ABC Medical today to discuss hydrophilic catheter options and have free samples sent directly to your home.
Disclaimer: This content is not intended to be a substitute for professional medical advice, diagnosis, or treatment. For medical advice, please speak with your healthcare provider.
References
Chartier-Kastler E, Denys P. Intermittent catheterization with hydrophilic catheters as a treatment of chronic neurogenic urinary retention. Neurourol Urodyn. 2011;30(1):21-31. doi:10.1002/nau.20929
Li L, Ye W, Ruan H, Yang B, Zhang S, Li L. Impact of hydrophilic catheters on urinary tract infections in people with spinal cord injury: systematic review and meta-analysis of randomized controlled trials. Arch Phys Med Rehabil. 2013;94(4):782-787. doi:10.1016/j.apmr.2012.11.010
Prieto JA, Murphy CL, Stewart F, Fader M. Intermittent catheter techniques, strategies and designs for managing long-term bladder conditions. Cochrane Database Syst Rev. 2021;10(10):CD006008. Published 2021 Oct 26. doi:10.1002/14651858.CD006008.pub5
Rognoni C, Tarricone R. Intermittent catheterisation with hydrophilic and non-hydrophilic urinary catheters: systematic literature review and meta-analyses. BMC Urol. 2017;17(1):4. Published 2017 Jan 10. doi:10.1186/s12894-016-0191-1