ABC Nation,
If you know me or have received an email or have a passion for your baseball team you know I always give a plug to my team the 'Boys in Blue' the Los Angeles Dodgers. I am a crazed fan since I was a young boy growing up in Southern California.
As I have watched play off baseball for past couple weeks and now find myself along with a nation of fans watching the historic showdown of the Chicago Cubs and the Cleveland Indians in the World Series, both desperate to cure decades of heartbreak, I anxiously await the outcome. I of course hoped for a Dodger appearance on the baseball's biggest stage, which has not happened since 1988. My lament does not hold a candle to what fans of the Cubs and Indians have had to endure. I look forward to tonight's game for the simple reason of the historic nature of this series.
My wife and I were on vacation in Southern California in October while the Dodgers were playing the Cubs. I had a vision of being present for a playoff game and my wife and mother looked into accessible tickets through StubHub. They were informed there were two seats left at $1250 each !!!! Needless to say my wife and I chose to yell and scream at the big screen in my mother's front room. So what I came away with is playoff baseball is not for the average fan unless you have season seats. World Series tickets require the average fan to hock the vehicle or take out a bank loan ! I have heard some seats going for $10,000 each??? Seriously where do the fans get the cash to attend if you don't have season seats?? Not sure but it's what has given me the reason to write this blog.
I am the blessed father of two. A son and daughter. I am of the belief you are never too young or too old for a father son road trip to see your favorite baseball team. It's not to say a father daughter experience is out of the question but it is more to how they grew up and what experiences you had along the way. My son, Justin, who is now 36…ouch !! has been a spectator of 100's of my wheelchair basketball games and been my sidekick on 100's of pro sport games. In the 80's and 90's we had four season seats to the Lakers and the Dodgers. There is something magical to me about a baseball game. One you are outside and in a relaxed setting until a team makes the crowd explode. You hear all the vendors hollering "Peanuts, get your Peanuts, Popcorn or Ice Cold Beer here" all echoing throughout the ballpark and it brings back childhood memories. The smell of hot dogs is in a league of its own to this baseball fan.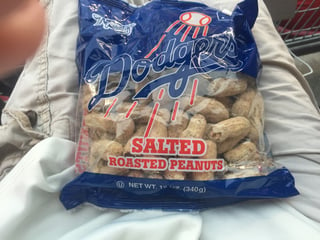 In August, my son and I traveled to Cincinnati to watch a 3 game set with the Dodgers and Reds. We stayed downtown at a nice hotel where we parked the car and never used it again until we left. It was cool being right off the river and in downtown. We found Cincy to be really clean and fun with great food and Reds fans everywhere.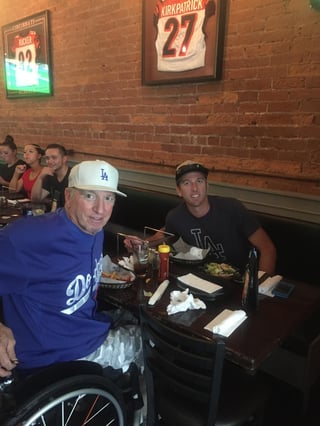 I had purchased our accessible seats that were outstanding for viewing our boys from LA. The cost for the entire trip, all expenses of gas, food, tickets for two for three games could not have come close to reaching the cost of one playoff ticket. We dressed out in our Dodger jersey's daily which engaged the locals in the hotel and in the ball park. Each day we were excited to get to the park early just like we were kids looking for autographs. It was a blast.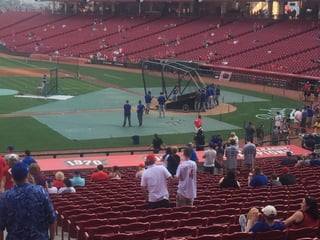 The drive was 7 hours so we got good quality time to catch up. My boy soon to be a father of a baby boy for the first time with his wife Bethany shared his excitement to be a father. Without discussing it the father son baseball game experience was passed on into future with his son. Yes, indeed and affordable during the season versus the unrealistic pricing of playoff and World Series tickets. It's another lifetime memory for me and sure it was for my son. We began immediately planning our trips for the next season. This baseball bond between a father and son can only be understood if you have been there. Thanks Justin, much love.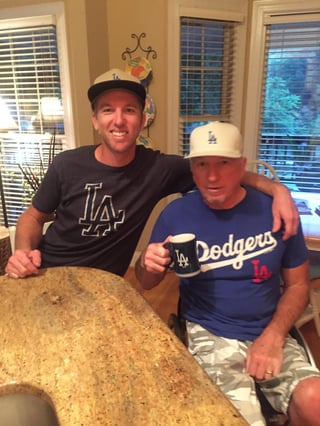 So if it can't be the Dodgers one thing I will tell you for certain that the city which name starts with the letter 'C' will win the World Series !!
DK