There are a few benchmarks that occur in our lives that are significant or monumental. They can sometimes break our hearts or bring us to our knees. There are always those times though that one will remember for a lifetime for the good it has done, not just for the individual, but more importantly for the masses it effects. In this blog, I will attempt to capture such an occurrence.
I first met Steve Serio while he was a junior wheelchair basketball, 'Phenom,' who had been recruited by his local adult team to compete in a tournament in Virginia. An early sign that Stevie was before his time.
At the tournament, Steve approached me and introduced himself. He seemed to have done some research or perhaps seen me play somewhere along the way. He showed me immediate respect and as I found myself matched up with him on court 'toe to toe,' I knew there was something very special about this young man. We connected as point guards can only do. We both knew and still do what it takes to lead a team and how to make teammates better. The only difference was that I was a full blown down the road adult and Steve was a teenage junior and just getting started, but a leading grown man.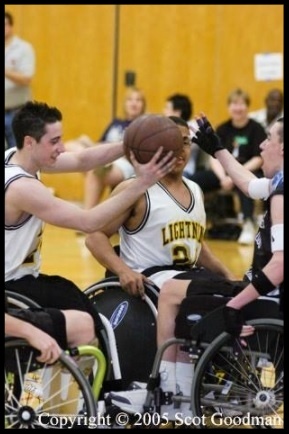 Photo credit: Scot Goodman
Steve immersed himself into the sport from his junior days to this epic time and moment in his life. He earned a National Championship as a junior. At the University of Illinois in 2008, he and his team earned the Collegiate National Title. In addition, Serio took home Player of the Game in the final, tournament MVP and the NWBA 31st NIWBT Player of the Year.

Original Source: News-Gazette
Steve has fought and earned many medals on many different national teams. One of which I was a coach at the 2010 World Championship in Birmingham, England. At this point, the national program was still in a struggle that lasted for decades. We finished third and received a bronze medal. Once again, we bonded and I gave Steve a medallion that a close friend of mine had given me. It was related to my friend's 'Purple Heart' service in Vietnam.
Little did I know that Steve took that gift with him and held it in his hand and gave it a rub before every competition. (photo) It was at the 2017 DK 3-on-3 in Dallas that he shared this with me. I was humbled by an act I had long forgotten. It's those little things one does that has the potential to be a big thing to someone else.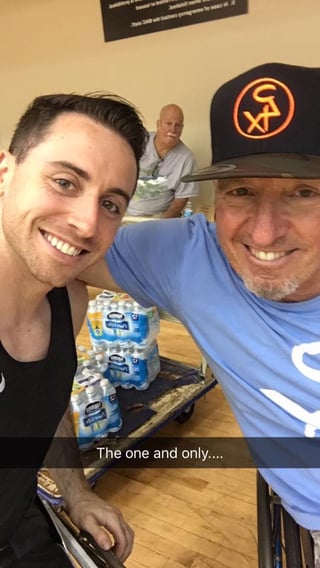 My 14th Annual DK 3 on 3, which is sponsored by ABC Medical, happened in Dallas earlier this summer. Steve Serio, Matt Scott and Aaron Gouge, all the Gold Medalists and Team Per4max, graced the court at my invitational along with some other incredible talent. (see video below)
The 15th Annual will be a blow out of talent and promotion. Stay tuned!
The pride I have for these young great ballers and teammates for bringing home 'Gold' after so many years of tuorment to the U.S. cannot be measured. Close to my heart, our women's program did the same thing. So, let's just realize what a great time it is for the USA Wheelchair Basketball.
Hold on a minute could it get any better? Damn straight!
The primary focus of this blog is to give Steve Serio his due. He was nominated for an ESPY and he received it on the grandest of stages with millions tuned in. An ESPY is one of the highest forms of recognition any athlete can receive. In a star studded field of able bodied athletes like Odell Bekham, Stephen Curry, or Simone Biles. Steve Serio put our sport on the map front row and center in the main stream media.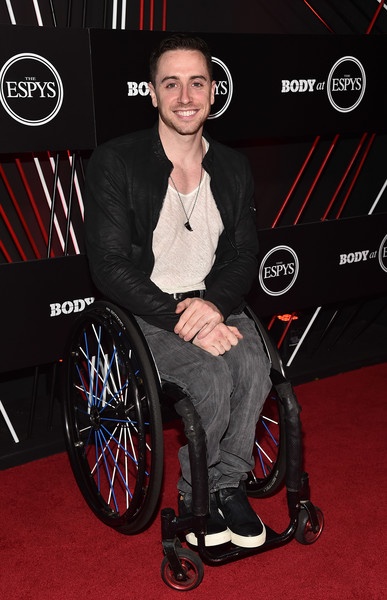 The Co-Captain, point guard and now the ESPY Winner has this to say humbly:
"I was surprised to even get nominated for this award let alone win my category. It is truly a representation of the sport and accomplishments we made in Rio."
In any sport and this type of recognition and award process it can solely be about results, stats, medals and or wins and losses. In this case, the ESPYs got much more in Stevie 'Go Fast' Serio: He has been on a fast- track success, while never losing sight of making a difference in people's lives, particularly in the lives of wheelchair basketball players, both young and old.
This 'Gym Rat' holds family as the most important reason for his success. With Steve Serio's drive, the USA National Program only has to continue to give him the keys to drive the bus, as he makes his "wheel print" on the sport that so desperately needs him.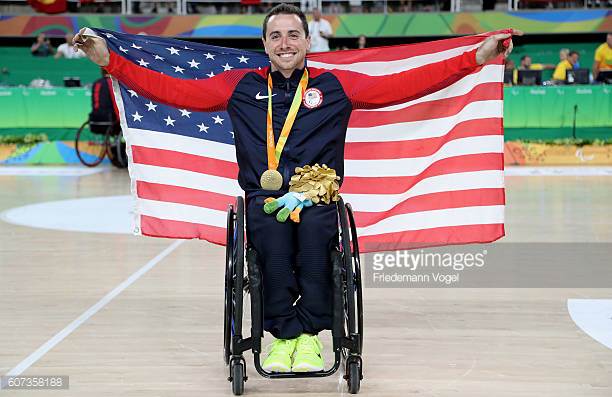 So Steve, a personal thank you from one dedicated baller to another. You have proven to be a game changer of the highest kind. I can still see our flag draped around your shoulders in Rio and the Red White and Blue in your smile. You are our first ESPY Winner and it will always be remembered. Junior athletes will rise through adversity to be like you.
The NWBA is in debt to you.
The movement is blessed that you mean more than wins and losses.
As I have always said and believed 'Love the Game and it Will Love you Back' !!!!
Peace through Christ and Hoops
DK
"We are Not Makers of History. We are Made by History."- Martin Luther King Jr.
---
CONGRATULATIONS TO CO-CAPTAIN STEVE SERIO AND THE U.S. PARALYMPIC MEN'S WHEELCHAIR BASKETBALL TEAM!
-THE GOLD MEDAL MOMENTS Photo Series-
(Photos below are original copies, taken by Işıl Tanyeri and were authorized by Mpower Sports and Rec., an independent adaptive sports media organization at the Rio 2016 Paralympic Games.)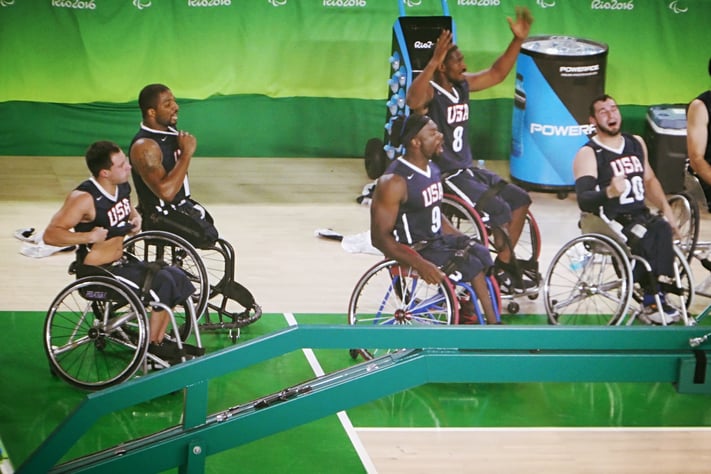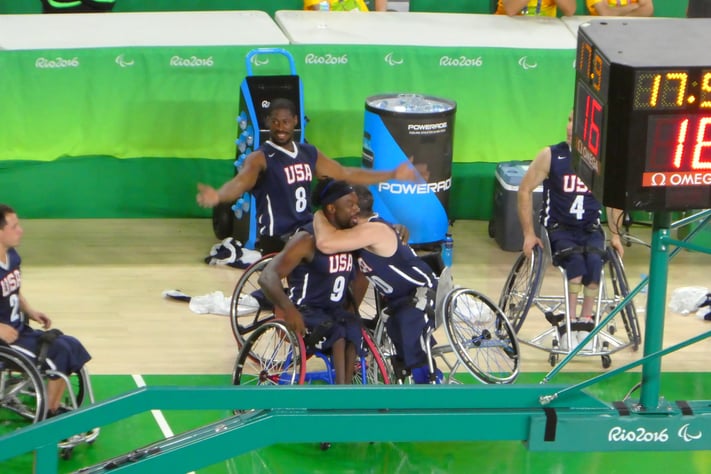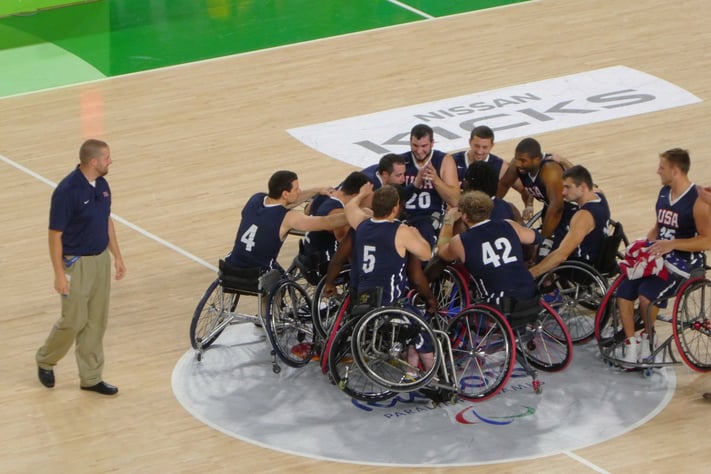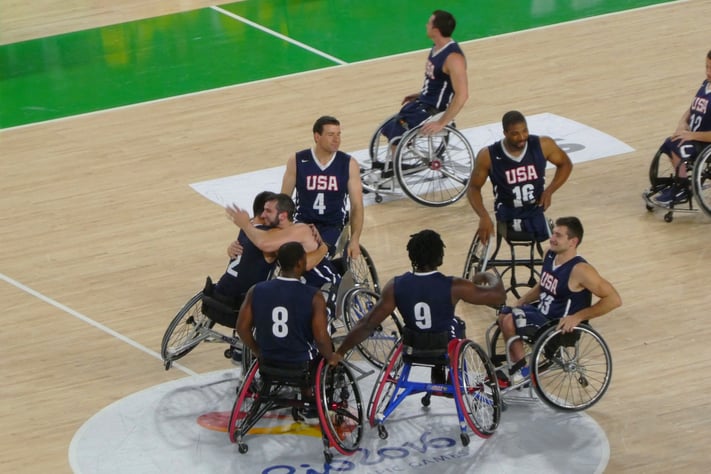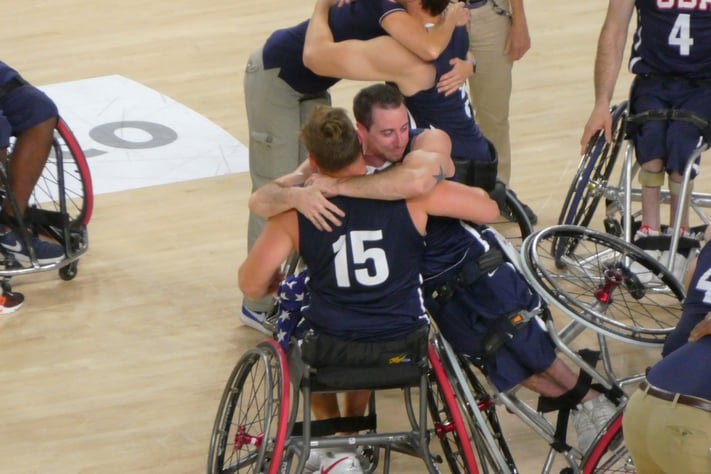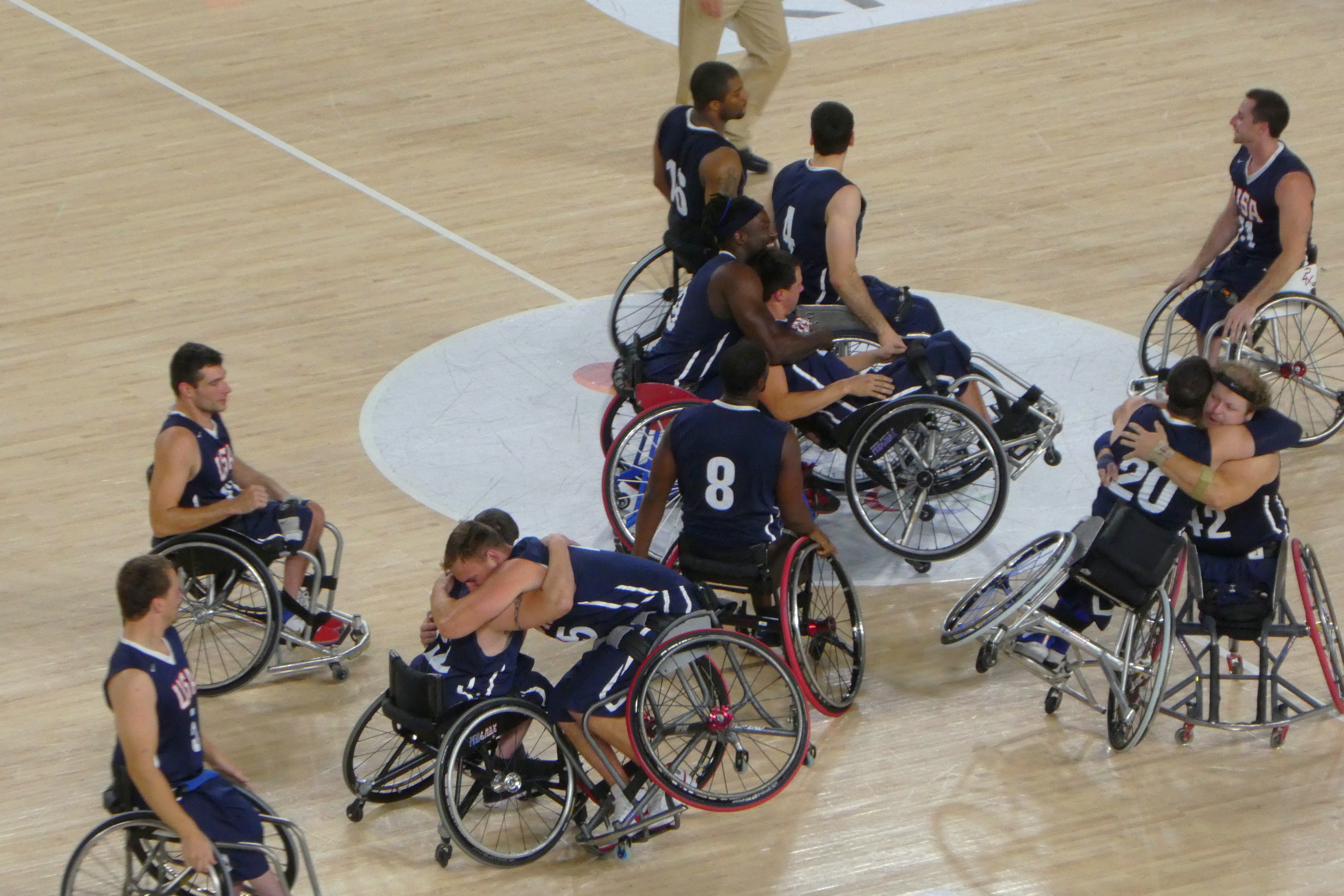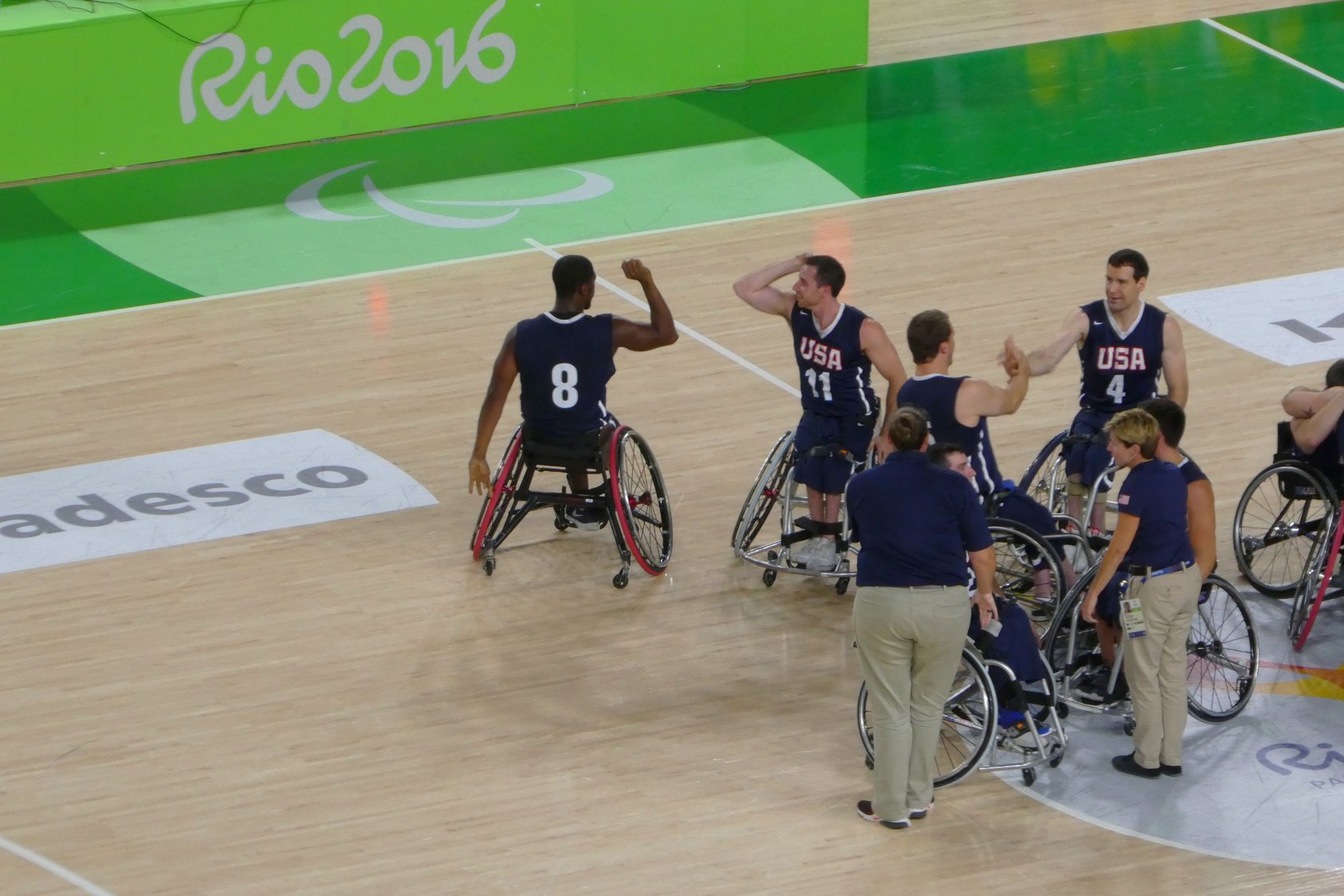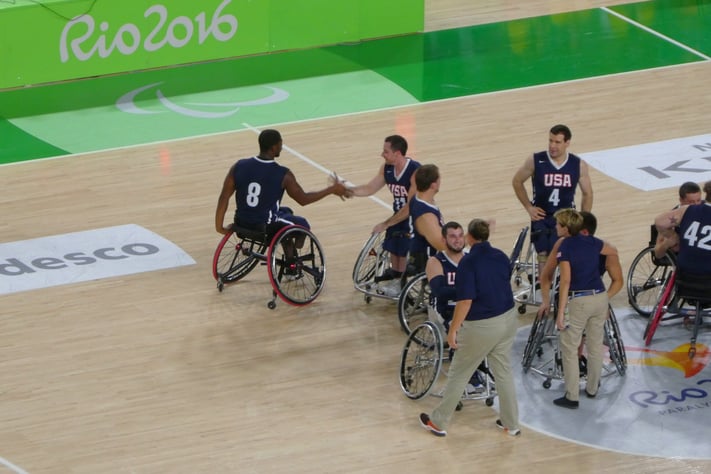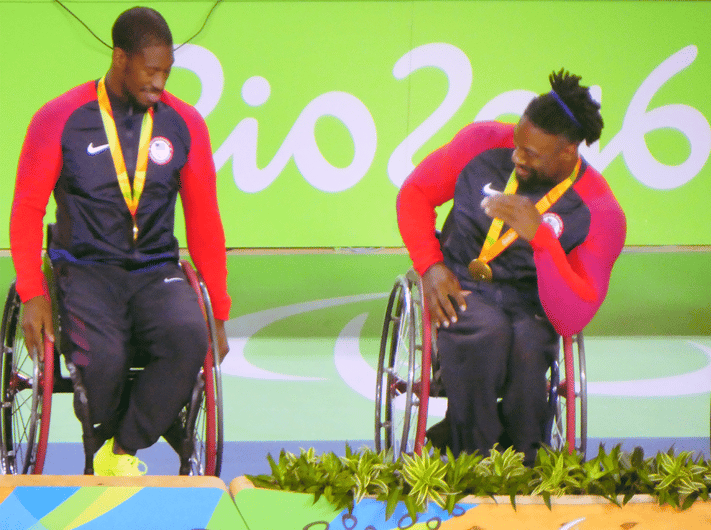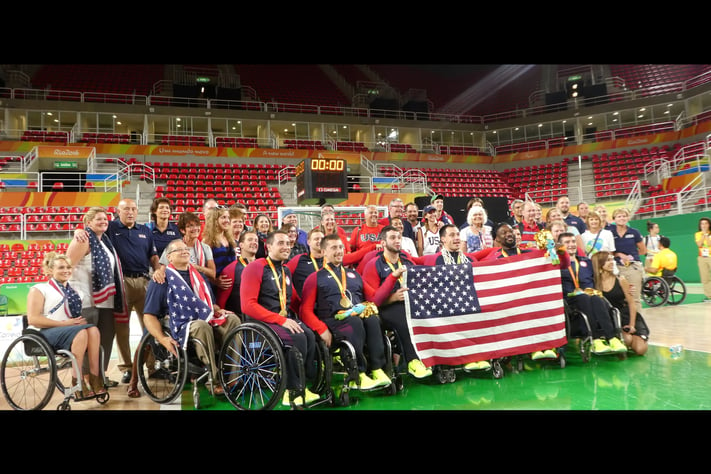 Want to See More Photos?
---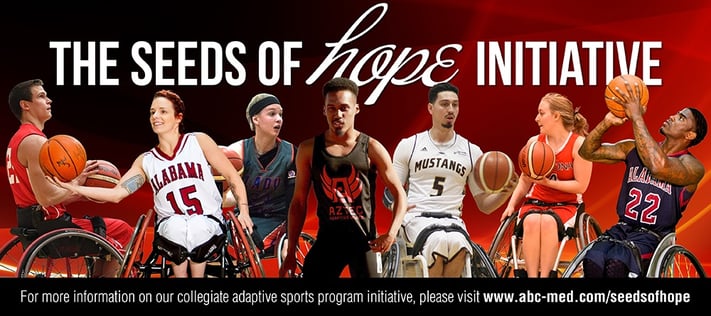 The Seeds of Hope Initiative by ABC Medical aims to empower young athletes by providing with an opportunitiy to play adaptive sports at the collegiate level. For more information about Seeds of Hope, please click here.