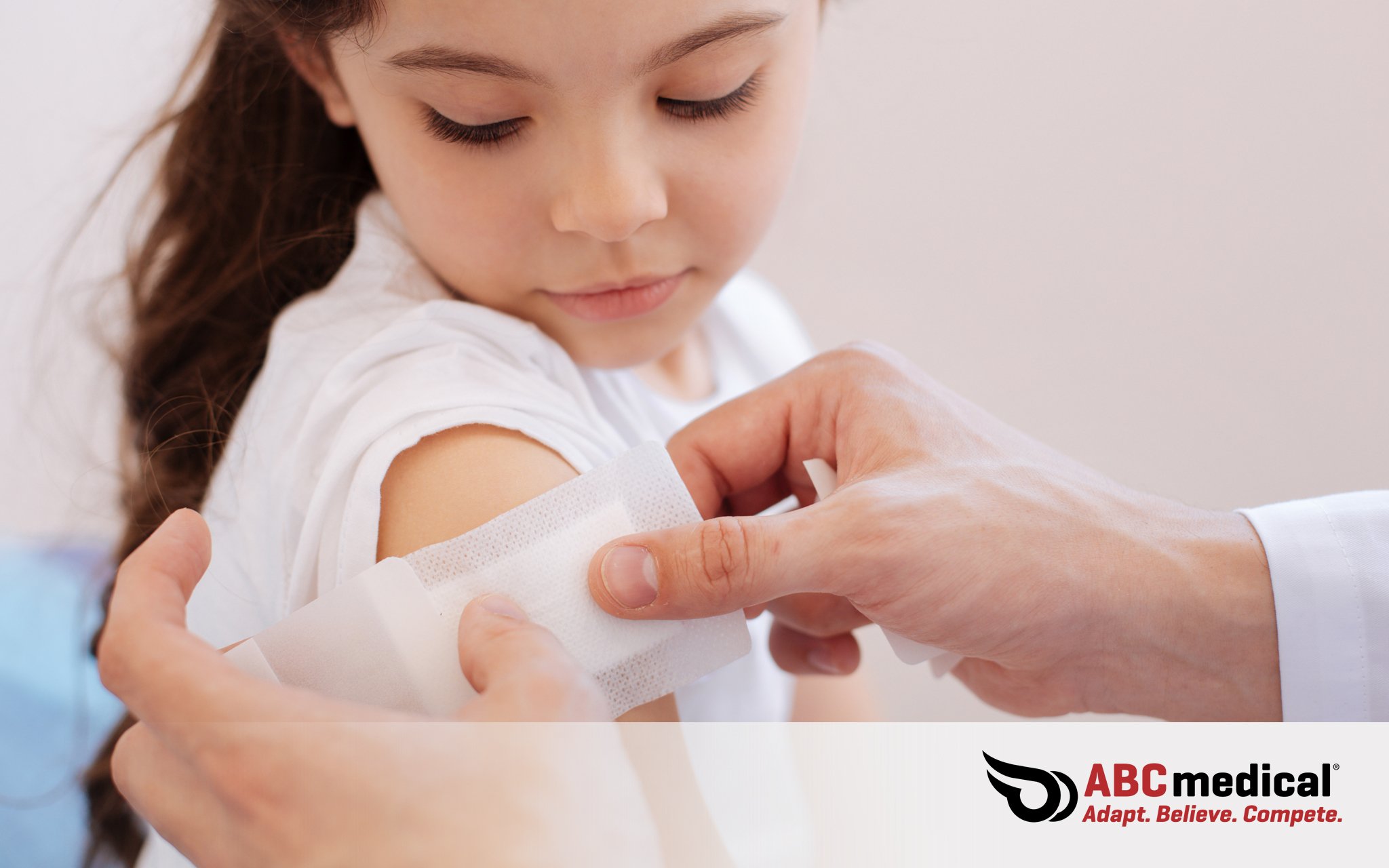 Wound specialists work closely with patients to provide specific treatment plans for their wounds. Patients trust healthcare professionals with their health, which is why it is important for providers to partner with a wound care supplier they can rely on. Continue reading to learn how wound care supply companies can collaborate with healthcare providers to make a winning team for patients with wounds.
Provide Products for Surgical Incisions and Minor Wounds
At ABC Medical, we carry wound products ideal for surgical incisions and minor wounds. These products include wound cleansing agents, gauzes of all shapes and sizes, antimicrobial gauze, ABD pads and other absorptive dressings, transparent films and a wide selection of tapes, including waterproof and hypoallergenic options.
Provide Advanced Wound Care Products for Chronic or Complex Wounds
In addition to basic wound care products, we carry state-of-the-art advanced wound products such as hydrocolloids, foams, antimicrobial foams, hydrofibers and alginates with or without silver, collagens, impregnated gauzes and a variety of hydrogels and fillers.
Obtain the Required Documentation
Obtaining insurance coverage for wound products can be challenging. At ABC Medical we have a team of documentation experts available to guide the healthcare provider in providing the documentation needed to obtain insurance coverage of wound care supplies.
Offer Expert Guidance
We understand that wound product selection can be daunting. We have dedicated team of wound specialists, including a Certified Wound Nurse (WOCN) on staff to assist healthcare professionals with appropriate wound care product selection and use. This team is also available to customers who have questions or concerns about their wound care supplies.
Wound care products are carefully designed to promote wound healing, increase patient comfort and restore quality of life for individuals with acute or chronic wounds. Wound care supply companies and medical professionals often work in tandem to ensure that patients have access to the treatments they need for their wounds. ABC Medical has a dedicated team of wound specialists available to support clinicians and facilitate home delivery of a large selection of name-brand wound products. Call us today for any questions regarding wound care supplies.
ABC Medical is a supplier of durable medical equipment and does not provide medical advice or treatment. This article is for informational purposes only. You should seek medical treatment from a licensed medical provider.