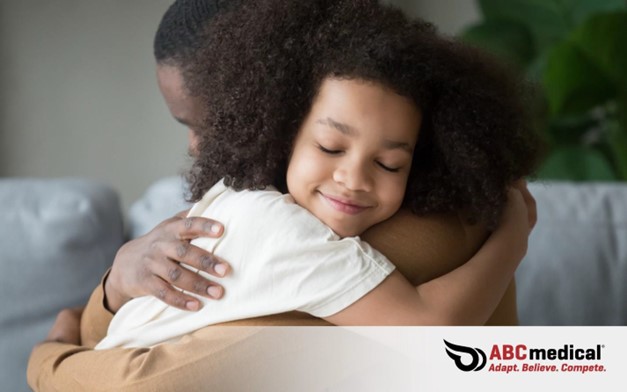 As a parent of a child who requires urinary catheterization, it is understandable that you might feel some anxiety around when and how to empower your child to use a catheter on their own. But rest assured, this is a journey that many, many children have successfully navigated before on their way to a more independent life. Part of normal child development is an ever-increasing desire for independence, including 'owning' their health regimen.
In the following article, we address a variety of helpful subjects for parents to help you on this path; however, it is always wise to discuss self-cathing with your child's doctor before getting started. Your doctor can help determine if your child is ready, and he/she may have beneficial teaching resources for you to use.
How to Know That Your Child is Ready
If your child is comfortable with the catheterization procedure and showing signs of wanting involvement in the bladder routine, this may be a sign that he or she is ready for more independence. Physical dexterity is also important to consider, as self-catheterization requires fine motor skills. Can your child tie their shoes or write letters with a pencil? If so, they may have the physical ability to hold and insert a catheter. It is also important to consider your child's ability to keep their hands and the catheter clean during use.
Many children begin learning to self-cath at 5–7 years old. If your child is older or younger than this, that is fine. Readiness for self-cathing has more to do with maturity level and physical dexterity than age, and everyone is different.
If your child resists being involved in the catheterization process, he or she may need more time. It is better to wait until the child is ready rather than forcing participation.
Getting Started
Like any new skill, it will take time and practice for your child to learn to self-cath. There are things you can do now to prepare your child to smoothly transition to independent bladder care.
Start by helping your child understand that everybody urinates, but some people do it differently. Some people urinate standing up, some people urinate sitting down, and some people use catheters to empty their bladder and that is normal and okay. Encourage your child to be comfortable and familiar with their body. Use the clear anatomical terms such as "penis" or "urethra." If your child understands the correct terms and feels comfortable with the process, it will be easier for them to ask questions and learn.
Maintain an upbeat attitude about using catheters when working with your child but allow them to express fear or other negative emotions about self-cathing. Expressing emotions is an important step on the journey to acceptance. Reassure your child that they are normal. Allow them to participate in small ways, such as opening catheter packaging or using the cleansing wipe to clean themselves. Keep the process as simple as possible. Calmly demonstrate and verbally describe each step as you do it and do it the same way each time. Even if your child is too young to self-cath, they will pick up on your attitude about cathing and become familiar with the steps they observe you describing and demonstrating.
Equipment
Make sure you have a catheter that is easy for your child to use. Quality medical supply companies can send you free samples of catheters to compare. Ask your child's doctor about their recommendations for child-friendly catheters. Allowing your child to participate in this process may help boost their confidence.
The company that makes your child's catheters may have demonstration videos or written materials specifically for children. Often these can be found on the catheter company's website. Watching these videos, yourself or viewing them with your child can help them understand how to use the catheter.
For example, Coloplast has child-specific instructional videos for self-cathing, including videos specifically made for children in wheelchairs. You can view these videos here: https://www.coloplast.us/bladder-and-bowel/how-to-guides/catheter-guides-for-children/
Hollister has printable step-by-step instructional booklets for children in addition to coloring books. You can view these materials here: https://www.hollister.com/en/continencecare/educationaltools
Set the Scene
Keep catheters and insertion supplies in a designated area that is easy for the child to reach. Make sure there is a clean work surface available for your child to use as they prepare their supplies. Your child can learn to prepare the supplies even before they learn to insert the catheter themselves, but they should be closely supervised throughout the learning process to ensure they are doing it correctly. Since your child may not be able to insert the catheter without help in the beginning, wash your hands along with your child and be prepared to offer hands-on assistance as needed.
Consider a leg mirror or other strategically placed mirror to help your child view their urethra. It may be helpful for the child to view the urethra with the mirror while you cath them so they can see where the catheter is supposed to go. They can also use clean hands to explore their anatomy prior to cathing and become familiar with how to hold the penis or open the labia. Ensure the environment is quiet and calm with adequate lighting so the child can focus.
Do not try to teach the child to self-cath if they are tired or upset. Find a time when everyone is in a good mood and there is no rush. Allow your child to participate gradually, taking it one step at a time. If they become overwhelmed with a new task, take a break, and stick with familiar territory.
Teaching children new skills can be difficult. Feeling frustrated is normal and does not mean you are failing. If you feel frustrated, take a break, and try again at another time.
Emphasize Hygiene
Ensure your child has a clean workspace in your home for self cathing. Talk with your child about general bathroom hygiene practices, such as wiping front to back after bowel movements. Demonstrate how to thoroughly wash hands before self-cathing. All surfaces of the hands should be scrubbed with soap under running water for at least 20 seconds. Singing "happy birthday" twice takes about 20 seconds, so teaching the child to sing "happy birthday" twice in their heads while washing hands can help them stay on track.
You may choose to provide your child with hand sanitizer or antiseptic wipes. These items are easy to use and can be incorporated into the self-cathing routine as an infection prevention measure. Make sure your child understands that they should not put their hands on the part of the catheter that goes in their body or allow the catheter to touch any surfaces before insertion. Let them know it's OK to start over if they accidentally contaminate the catheter.
Take A Team Approach
Keep your child's doctor in the loop. Go over your child's self-cathing progress and technique at each appointment. Your doctor can help determine if your child's self-cathing routine is correct and suggest modifications as needed. It is also important that all your child's caregivers are aware of the catheterization routine so they can offer appropriate support.
If your child attends school, the school nurse can be an excellent resource for your child. Make sure the school nurse is familiar with your child's self-cathing routine. The nurse can provide assistance and encouragement with self-cathing during the school day. In addition, the nurse's office can be a secure place to store extra supplies. If privacy is important to your child, ask the nurse if a private bathroom is available.
If your child experiences ongoing anxiety or rejects your or others' attempt to teach them about self-catheterization, ask your child's doctor for a referral to a child life specialist. Child life specialists support children and their families by working to reduce fear and anxiety associated with illness, injury, and medical treatment.
You can learn more and find a local directory of child life specialists here: https://www.childlife.org/resources/for-parents-and-caregivers
Additional Resources
The Pediatric Urology Nurse Specialists and Associates is a professional organization dedicated to improving the care of pediatric urology patients. This organization has released an interactive app for children that provides age-appropriate education on catheterization. The app is designed for children ages six and up and teaches boys and girls to be familiar with their anatomy and independent and confident with self-catheterization. The app will function on both Android and Apple systems. It is available on both Google Play and the Apple Store.
You learn more about the app here: https://punsonline.org/publications.cgi
Youth Rally is a one-of-a-kind summer camp experience for adolescents living with bladder or bowel conditions. Lasting friendships are formed in an atmosphere that promotes self- confidence and independence. Both campers and camp counselors live with an array of conditions affecting their bowel or bladder system. In addition to recreational activities, Youth Rally provides educational sessions addressing topics for teens living with conditions of the bladder or bowel.
You can learn more about Youth Rally here: https://youthrally.org/mission
Disclaimer: This content is not intended to be a substitute for professional medical advice, diagnosis, or treatment. For medical advice, please speak with your healthcare provider.