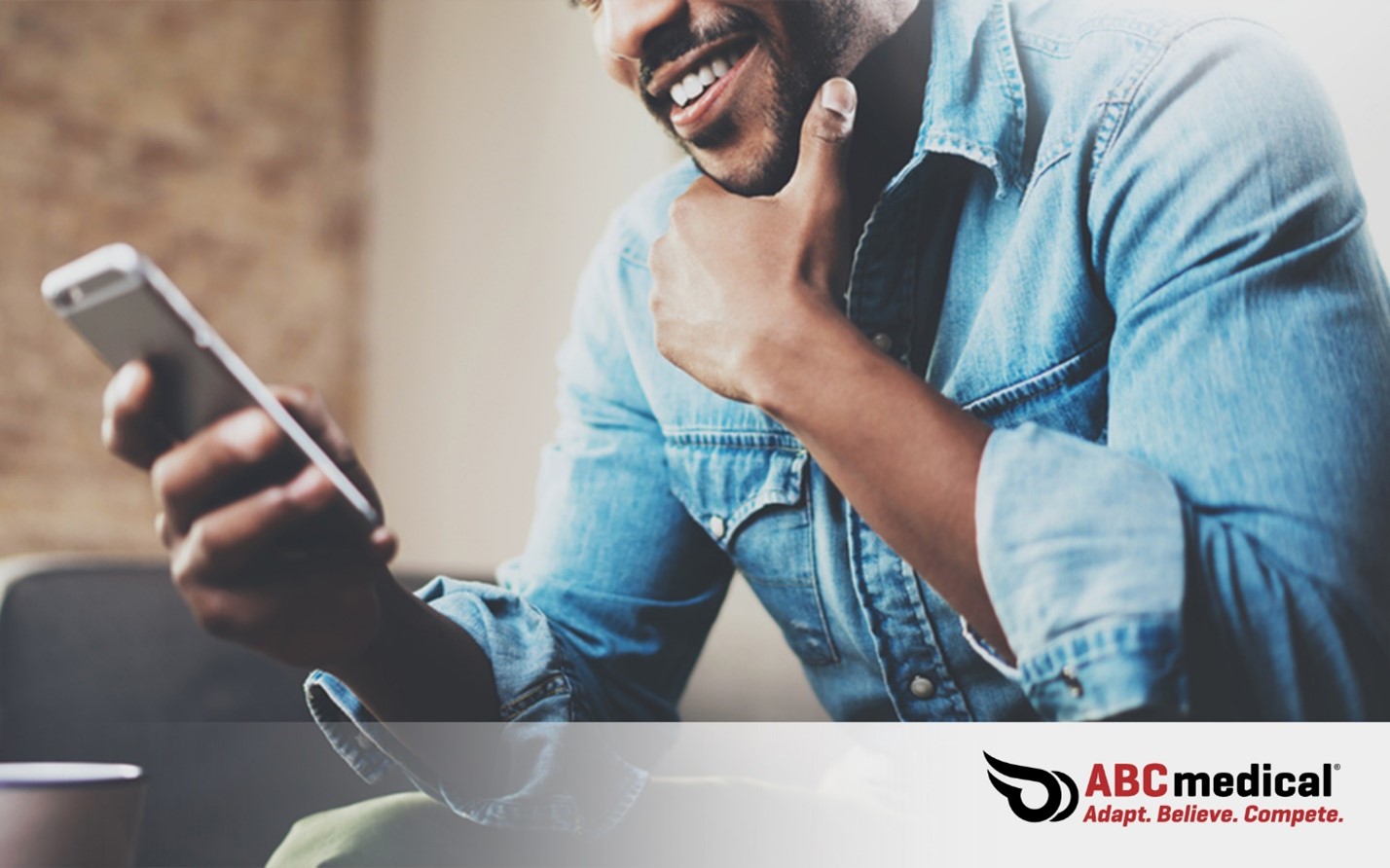 Learning that you will undergo ostomy surgery can be overwhelming. You may have questions about what to expect before, during, and after surgery. You may wonder where you can turn for additional education and support. While your medical team should always be your first resource, apps can be a useful tool for people wanting to understand more about ostomy surgery and stoma care.
If you own a smartphone, tablet, or computer, you have likely heard of an app. An app is a software program that can be downloaded onto your smartphone or computer. Once the app is downloaded, the resources and services it provides can be accessed from the comfort of your home. In today's article, your trusted ostomy supplies company will share four reputable ostomy apps that provide free education and support to individuals living with a stoma.
Ostomy 101
Ostomy 101 is a non-profit organization dedicated to improving the lives of people with stomas. Ostomy 101 has released a free, product-neutral app designed to provide access to tools, information, and resources for people living with an ostomy. The Ostomy 101 app contains multiple ostomy resources in one central location. App users can consult a certified ostomy nurse, connect with a patient coach, and find links to a variety of helpful ostomy resources. The app includes educational videos, articles, and other tools that provide information on living with an ostomy. There is an Ostomy 101 newsletter and podcast available. Manufacturer samples and exclusive coupons are also featured on the app.
You can learn more about the Ostomy101 app here:
My Ostomy Life by Coloplast
My Ostomy Life is a free app released by the Coloplast company. My Ostomy Life is a customizable, interactive app that provides support to people during all stages of the ostomy experience. The app features inspirational content and product and lifestyle advice for all stages of the ostomy journey, including preparing for surgery, recovering from surgery, and returning home with a stoma. The app allows users to set personalized goals, to-do lists, and reminders for their ostomy care routine. Users can create a digital stoma journal and record pictures of the stoma, log the changing routine, and document skin health and product performance. Your digital stoma journal can be downloaded and shared with your medical team.
The app also provides a platform for users to easily connect with a Coloplast Care Advisor for product and lifestyle help. If problems with leakage and skin irritation are noted in the digital stoma journal, the app will provide an option to connect directly to Care Advisor for free personalized assistance. Even if you do not use Coloplast products, assistance is still available.
You can learn more about the My Ostomy Life app here:
https://www.coloplastcare.com/en-US/ostomy/coloplast/myostomy-app/myostomy/
My Ostomy Journey by Convatec
My Ostomy Journey is a free app released by the Convatec company. This app allows users to keep track of which ostomy products they have tried or are currently using. Pouch changes can also be tracked on the app. The app also includes a daily fluid intake tracker and a food diary feature. The food diary can be used to help discover the impact of different foods on stoma output. The fluid tracker can help users reach their hydration goals and avoid dehydration, especially important for people with an ileostomy. Users will also receive updates on new Convatec products and have direct access to the Me+ helpline, Convatec' s free product assistance program.
You can learn more about the My Ostomy Journey app here:
https://meplus.convatec.com/articles/my-ostomy-journey-app/
OstoBuddy
OstoBuddy is a free, product-neutral app designed to help individuals with stomas stay organized and manage their supplies. The app allows users to keep track of which supplies they are using and how many supplies they have left. Users can schedule notifications to remind them to reorder supplies, so they do not have to worry about running out. The app has additional features including a pouch change scheduler and ostomy output tracker.
Learn more about OstoBuddy here:
While these apps are not a substitute for medical advice, they provide convenient access to resources and tools that can help users successfully manage stoma care. Please contact ABC Medical if you have any questions about where you can find additional help. To offer additional support, ABC Medical also offers guidance through our on-staff ostomy nurse who is ready to help you navigate life with a stoma and find the resources you need.
Disclaimer: This content is not intended to be a substitute for professional medical advice, diagnosis, or treatment. For medical advice, please speak with your healthcare provider.