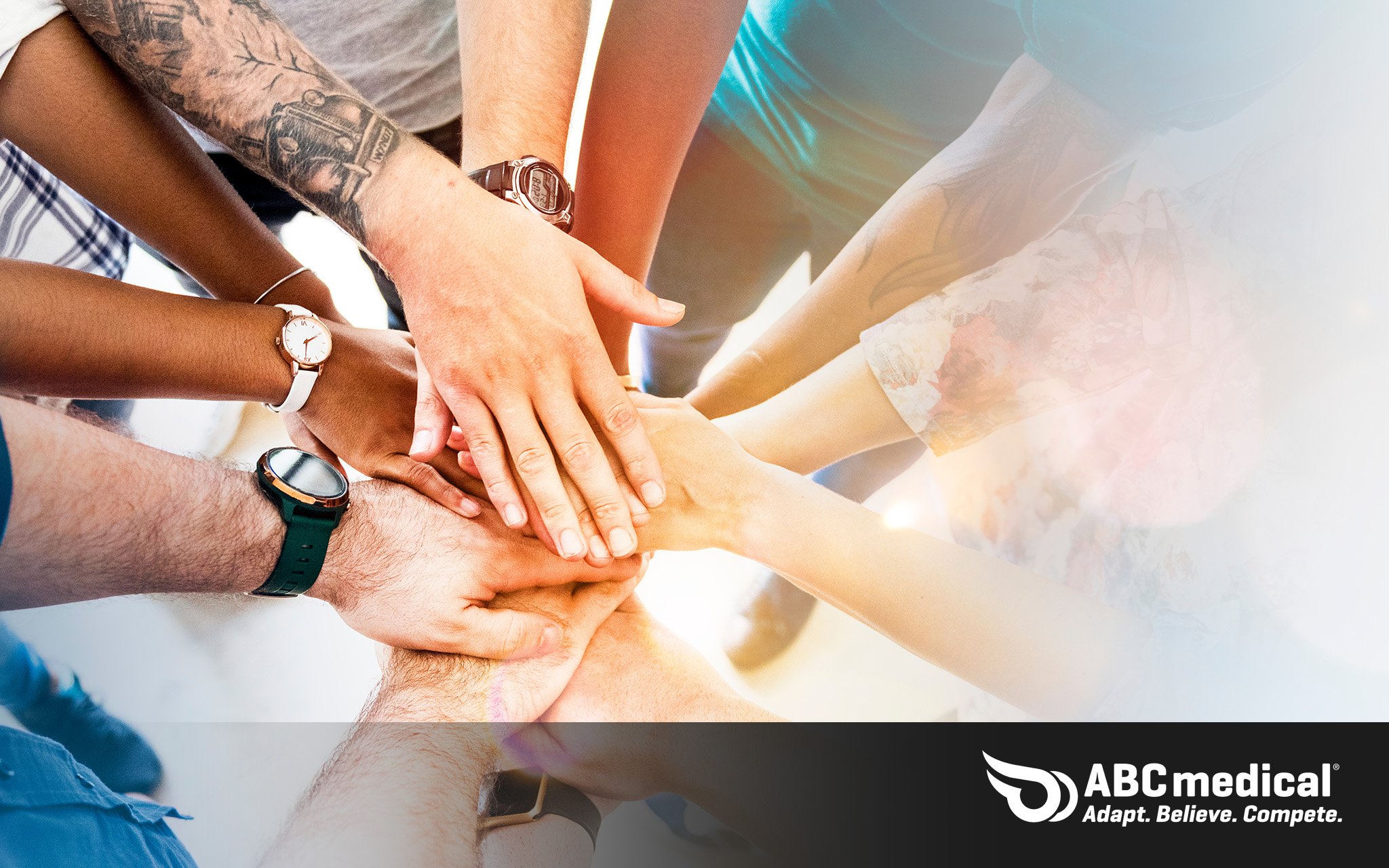 In this article, we will provide you with resources that can offer exceptional education and support to individuals living with an ostomy.
Did you know that the Americans with Disability Act (ADA) and the Center for Medicare and Medicaid Services (CMS) consider use of ostomy supplies to be a prosthetic device? In that sense, ostomy supplies are a prosthesis and as necessary as an artificial limb after an amputation. This is because individuals with ostomies rely on their ostomy supplies to replace the function of their rectum, intestine, or bladder. People who lose the function of a body part benefit from specialized support to help them learn how to navigate life with a prosthetic.
According to the United Ostomy Association of America (UOAA)'s Ostomy Patient's Bill of Rights1, all individuals undergoing ostomy surgery deserve access to a post-operative support program that provides the following:
Individual instruction in ostomy care including patient return demonstration of emptying and changing pouch
Ways to troubleshoot difficulties with basic skin and stoma issues including skin irritation, stoma blockage, hernia, and prolapse
Dietary guidelines and strategies to prevent dehydration given both verbally and in a written format
Information on the variety of product choices available from manufacturers
Information about the supply ordering process
Resources for obtaining supplies specific to patient circumstances (uninsured/underinsured)
Information about manufacturers' post-discharge support programs
Information about organizations that support and advocate for patients living with an ostomy or continent diversion such as United Ostomy Associations of America and their Affiliated Support Groups.
Access to the most current educational materials, based on ostomy type
Unfortunately, many people undergoing ostomy surgery do not receive adequate education and support once they leave the hospital. Once discharged home, they may not have access to an experienced clinician who understands ostomy care. The products they were originally given may not be an ideal fit, leading to leakage and emotional distress. When in-person ostomy support is not available, there are other options that can help.
United Ostomy Association of America
The United Ostomy Association of America is the largest advocacy group for individuals living with a stoma in the United States. This organization has a wealth of information and resources to share. They have numerous educational materials on their website and can also help with finding local resources in your community. Every year, they host a conference just for individuals living with a stoma and medical professionals specializing in ostomy care. You can visit their website here: https://www.ostomy.org/
Manufacturer Support Programs
Research supports the benefits of manufacturer patient support programs for new ostomates2, as these programs provide educational materials and the opportunity to learn and try different product options. Individuals that use manufacturer support programs may be less likely to have complications related to lack of education or lack of access to ostomy products. They may also develop more confidence in caring for their stoma. Hollister, Coloplast, and Convatec are all reputable ostomy supplies manufacturers with excellent patient support programs. These programs offer product troubleshooting, ostomy care education, help finding resources, and the opportunity to connect with others that understand where you are coming from. You can learn more about these patient support programs by clicking the links or calling the numbers below:
Hollister Secure Start Services
Phone number: 1-888-808-7456
Coloplast Care Program
Phone number: 1-877-858-2656
Convatec Me+ Program
Phone number: 1-800-422-8811
A Quality DME Company
A quality DME company will have trained medical professionals on staff to assist ostomates with their ostomy questions and concerns. At ABC Medical, we understand how difficult it can be to find a knowledgeable clinician. As a result, ABC Medical provides free ostomy support to both new and established ostomates. We have an experienced ostomy-certified (WOC) nurse practitioner who is available to assist if you are struggling with your stoma. Our nurse practitioner can troubleshoot with you over the phone, make product recommendations, and send free samples for you to try.
Give us a call today if you are having a hard time with your ostomy and ask to speak with the ostomy nurse: 866-871-0019. Communication via email (info@abc-med.com) or video conferencing is also available.
Disclaimer: This content is not intended to be a substitute for professional medical advice, diagnosis, or treatment. For medical advice, please speak with your healthcare provider.
References
1Burgess-Stocks J, Gleba J, Lawrence K, Mueller S. Ostomy and Continent Diversion Patient Bill of Rights: Research Validation of Standards of Care [published correction appears in J Wound Ostomy Continence Nurs. 2022 Sep-Oct 01;49(5):399]. J Wound Ostomy Continence Nurs. 2022;49(3):251-260. doi:10.1097/WON.0000000000000876
2McNichol L, Markiewicz A, Goldstine J, Nichols TR. A Cross-Sectional Survey Reporting on the Value of Patient-Centered Ostomy Programs: A Smooth Transition After Ostomy Surgery. J Wound Ostomy Continence Nurs. 2022;49(5):449-454. doi:10.1097/WON.0000000000000907