It's taken me since July to be able to do this. This blog will be my very best attempt to capture the life and impact of one of my best friends who left a wake of influence that only Michael 'Shorty' Powers could achieve.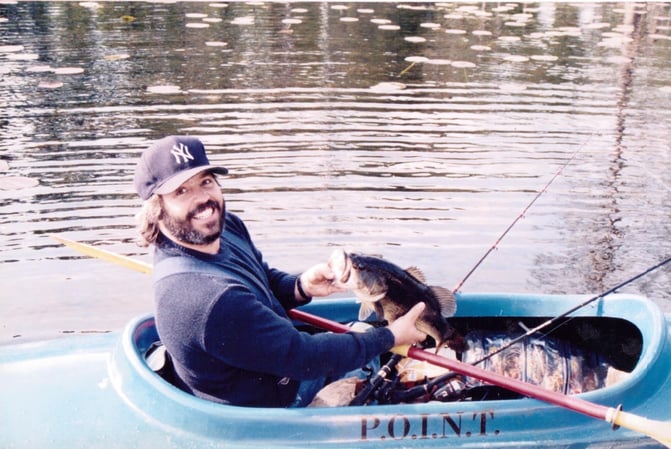 There are moments in life that one can never be ready for and Shorty's passing was one of them. After a battle finally won by cancer, my buddy over 4 decades was gone. He left this earth before his time and left behind his beautiful wife Nance and son Dylan. His wheel print on the lives of so many, cannot possibly be compared to anyone else's, as the title of this blog suggests, "There are Those Who Want it to Happen, and Then There are Those Who Make it Happen. "
Shorty was that kind of man.
37 years ago, Shorty found that there were no outdoor organizations for people with physical challenges and because he knew the healing power of the outdoors, he began organizing and providing outdoor adventures. Two years later he married his wife Nance, who would become his partner for a lifetime and together took the program nationwide, by expanding its activities. Nance and her leadership team of which I am honored to be part of, will continue to offer these programs while changing people's lives as well as attitudes. Turning POINT, was brought to the world by Shorty and will live on in Shorty's memory forever.
Shorty being the mover and shaker, he never had a dream he could not achieve or at least try to implement. He said "It's only a limit if you think it so". This man should be recognized for so many firsts, in terms of programs, activities and events. Below are some of the many things he has started and created the firsts:
P.O.I.N.T. (Paraplegics on Independent Nature Trips) was formed 37 years ago. Later the name changed to 'Turning POINT' to be more inclusive of all those with physical challenges. At that time there were no organizations serving the disabled in the outdoors until Shorty had the dream. He was first.


Shorty was the first to get us into kayaks and bass fish the swamps of 'Caddo Lake' the holy grail of bass fishing for Shorty and myself as well as many of his closest friends. He organized in 1979 the first kayak class for the disabled. In 1982 also started the first adaptive scuba diving course before there was any awareness that people with disabilities might want to scuba dive. Mind you this was even before anyone had ever done anything with kayaks and scuba. Now teaching kayaking is a staple of Turning POINT. Powers was first.



The Turning POINT National Bass Fishing Tournament was implemented by the 'One and only' for men and women with physical challenges. It was the very first tournament of its kind and today it is common to see all kinds of fishing tournaments but it took Shorty laying dreaming it. Again, Shorty was first.


In 1982, my friend organized a mountain climb with a group of close friends. Yes, you heard it right. Long before any persons with limitations climbed, Shorty had already been there and done that. Mt. Guadalupe outside of El Paso, TX stood nearly 6,000 feet tall. In specially designed Quadra wheelchairs, climbers made an assault of getting to the top. Left to right, John Galland (R.I.P.), Shorty Powers, Joe Moss, Donnie Rogers, myself, David Kiley (DK), and Bobby Leyes. Many times we had to get out of our chairs and scoot with a rope tied to our chairs clenched in our teeth. Hardest physical 5 days/nights of our lives. Three of us made it to the top and to this day in the State Park of Mt Guadalupe the climb is on display for everyone to see and remember.


We will never forget at the press conference, President Reagan called to congratulate us and the state of Texas called us the 'Power Plegics'!



Turning POINT 26 years ago hit yet another first with Shorty, the dreamer and idea man. He implemented the 'Texas Extravaganza' which has become an awareness event that includes as many as 26 outdoor activities. Designed to allow as many as 250 participants to try for, perhaps, the very first time a wide menu of activities. Another 200 family members and friends also get an attitude adjustment as they witness their loved ones get their world rocked by engaging in i.e. water skiing, hand-cycling, kayaking, archery, archery, basketball, tennis, zip lining and even rock wall climbing to mention just a few. This type of exposure to those who have no idea or who are newly injured can only stretch their limits as only Turning POINT could make happen with this unique event. Shorty was again the pioneer along with his beloved Nance and son Dylan worked tirelessly as a formidable trio to serve others. Another example of being first.
Shorty, I want you to hear me from the heavens above, as I never really got to tell you the extent you changed my life. Your no limits approach to life was a 'Turning POINT' for me. You turned this Southern California city boy into a true outdoorsman that has shared the mission you so vividly dreamt. You made me a better fisherman a competitive fisherman who got to represent Team Challenge and get sponsored like a pro. You led me to the purchase of my very own tournament ready Ranger bass boat.
As a Therapeutic Recreation Specialist, I have been able to program outdoor adventures to the newly injured, so they could experience life beyond sidewalks and truly be part of the outdoors. You motivated me in so many different ways like forming my own chapter of Turning Point here in North Carolina and for years I have been able to be an arm of yours and Nance's to reach those who desperately need what we got !! You dreamt for me to have my own DK 3-on-3 Invitational, which is another first by the way. Being part of the Extravaganza now for 12 years, I realize it is one of a kind basketball event, where players from around the world participate every June.
Hell, those are just things that you allowed me to achieve and be part of but did change lives in the process, but most of all you made me a better man. Your generous spirit could never be matched and it was contagious and infectious. Now, you are with so many of our mutual friends like Randy Snow and John Galland and if there are mountains and lakes in heaven I know what you boys are doing together.
Donnie Rogers, Jason Swanson, Nance/Dylan, and I will carry on your vision as best we can. No one could do it like you, but we must remember that "it's only a limit if we think so."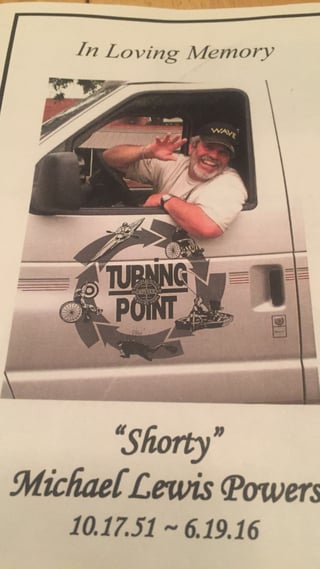 Brother I miss you so, all our phone calls, all the fun times that took us even to other countries. All the laughs, all the love, and even a fight or two with you.