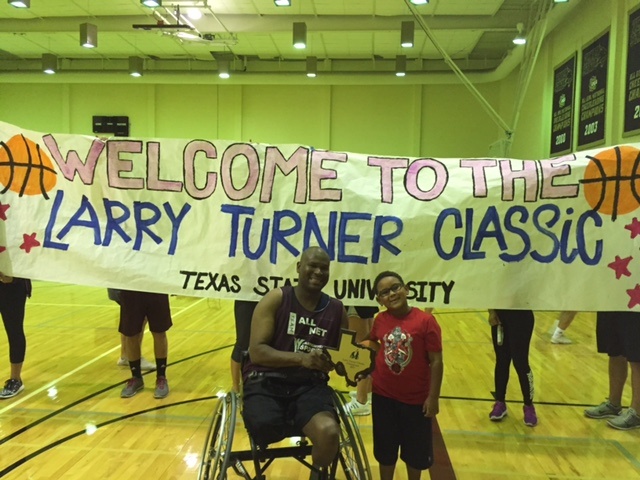 The wait is over! We have wrapped up the Build Your Dream campaign and the Dream Raffle, organized and co-sponsored by ABC Medical and PER4MAX. Winners of the much anticipated raffle were announced last week in an email blast to over 2,000 participants. Christopher Pettway, an Army veteran, has been selected to win the custom design Thunder wheelchair from PER4MAX. We recently met up with Mr. Pettway to learn more about him. We are excited to share his story with you.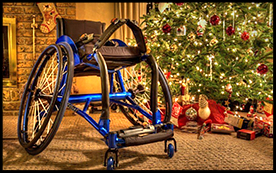 Hi Chris, can you tell us your story?
My name is Chris Pettway. I'm 45 years old. I have 2 boys: one is 20 and the other is 6 years old. I am originally from Mobile, Alabama. I joined the Army in 1992 as a mechanic (63W). I was deployed to Iraq 4 times between 2003-2006. On January 27, 2007, I was involved in a bad motorcycle accident, which caused me to lose both of my legs. I got my physical therapy done at Brooke Army Medical Center. In 2009, I medically retired from the Army in San Antonio and decided to settle there. I started playing wheelchair basketball in 2015 as a way of keeping in shape. I realized right away that wheelchair basketball fit right into my competitive nature. I've been playing it ever since. Last year, I tried a bunch of new adaptive sports, including wheelchair softball, football and soccer. Since I played baseball when I was a kid, I thought I would enjoy wheelchair softball too, which I do a lot.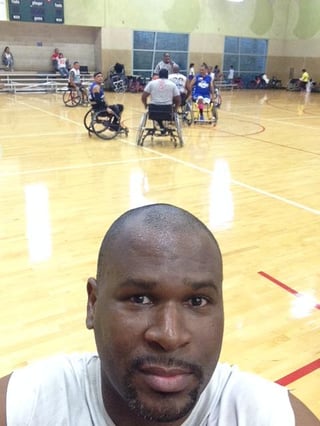 How do you feel about winning the grand prize in the raffle? What is next for you now that you will have a brand new chair?
Winning the PER4MAX chair means I will hopefully accomplish my dreams in wheelchair basketball and softball. I want to get better and faster in my game. I've been using an Army chair that wasn't set up for me, so I'm looking forward to having my own brand new chair.
What is the meaning of "Building Your Dream" to you?
Being able to design my own chair that will hopefully help take me to the next level of the things that I'm involved in would be what I consider "Building My Dream''.
What advice would you like to give to the newly injured vets?
My advice to any newly injured vets would be to keep living and keep trying. Don't give up on anything that you wanted to do before you were injured. There are some things you may have to do differently but you can achieve the same goals.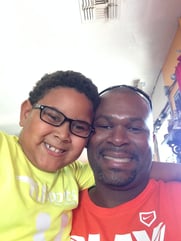 What advice do you have for children about life and pursuing dreams?
Kids, get out and try different things! I wish I had tried sports sooner than I did after my accident. Don't give up and continue to push yourself to be better! That's the advice I give my son all the time.
Congratulations to Chris Pettway on winning the brand new PER4MAX chair!
Check out this cool design he already built on PER4MAX's configurator. We are excited that Chris will be getting his Dream Chair soon. Better chair, better game! Thank you everyone!