June 2-3 was the 15th Annual Dave Kiley DK3 Tournament. An event where players enter as individuals and are sorted into teams of three based on classification, skill level, and experience. It was by far the largest turn out in the history of the event with 54 athletes in attendance. The tournament was organized by NWBA Hall of Famer and U.S. Paralympian Dave "DK" Kiley. It was proudly hosted at the University of Texas at Arlington by head coach of the Movin' Mavs men's wheelchair basketball team Doug Garner.
Year after year, the DK3 tournament attracts some of the biggest names in wheelchair basketball. As advertised on the entry form, Becca Murray, Willie Hernandez, Matt Scott, Jason Van Beek, Paul Schulte, Joe Chambers, Arron Gouge, Danny Fik, and Jared Arambula all competed. Alongside them were other paralympians, national champions, national team members, collegiate athletes, and talented players who all share a passion for the game.
The half court games were played to 15 points or 20 minutes, which ever came first. In the semi-final rounds, games were played to 21 points and must win by 2 points. Players were responsible for calling their own fouls. The Round Robin style guaranteed each team 5 games which took place on Saturday.
In addition to the official draw of 18 teams, this year saw the first ever military division. Three teams made up of veterans competed Sunday morning. They played these games, plus the games for the 18 team single elimination games.
"Being a veteran at DK3 was a great experience. Just to see that there is recognition for military personnel is refreshing for a lot of veterans. It was my very first year competing at DK3 and I will be coming back."
Zach Blair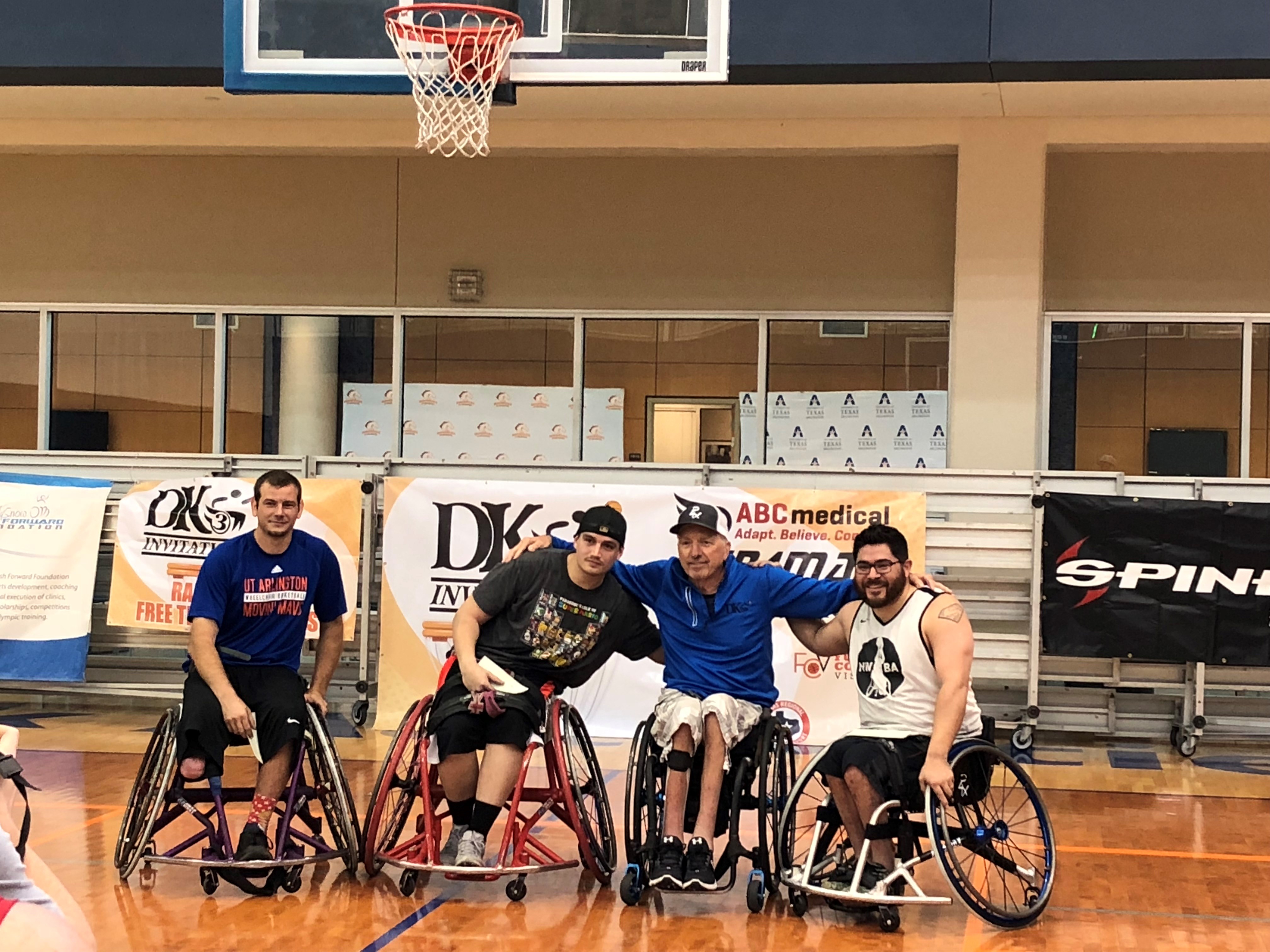 Military 3 – Blake McMinn, Zach Blair, Juan Soto (Champions)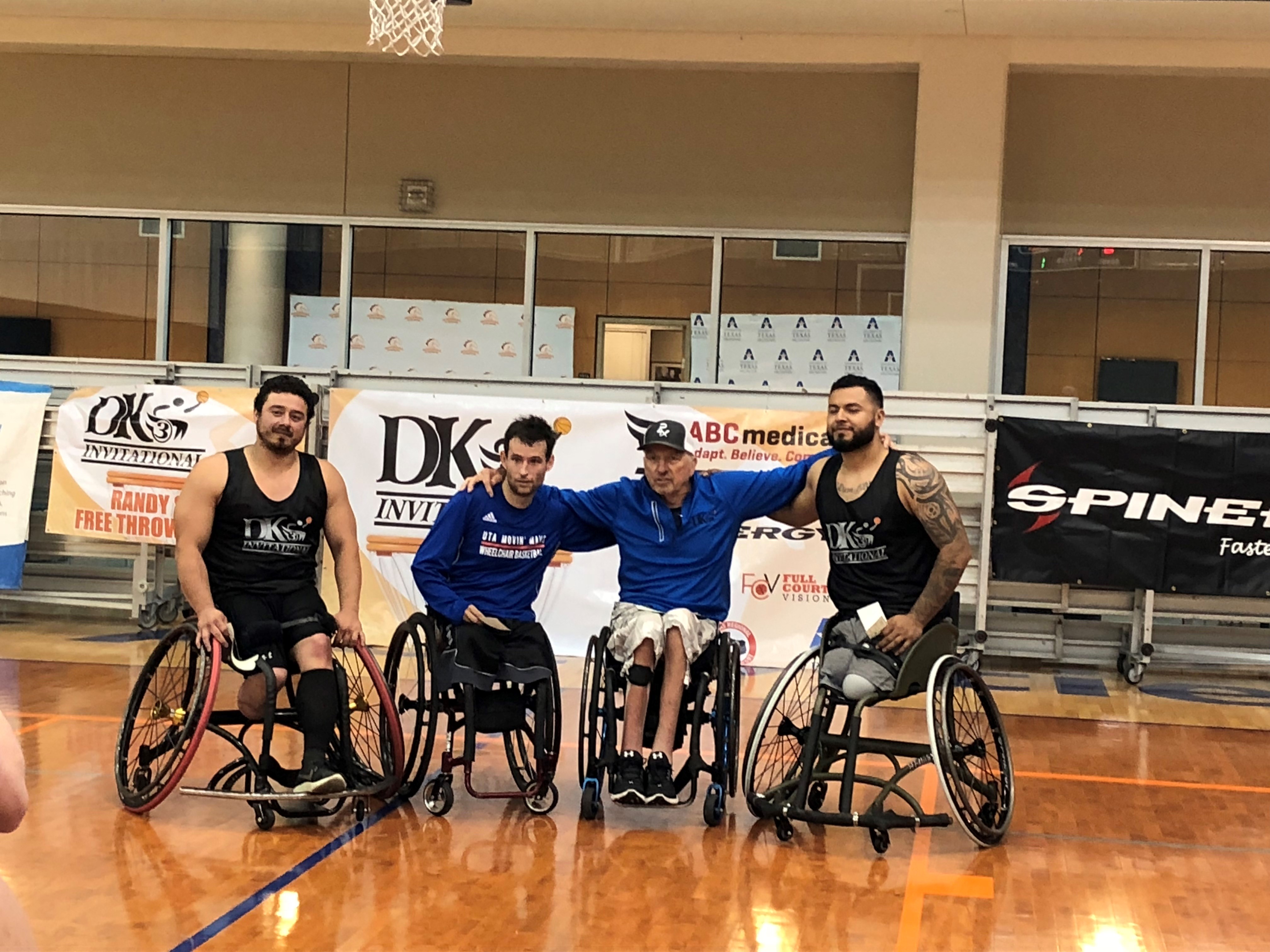 Military 1 – Eric Rodriguez, Jorge Salazar, Ray Hennagir (2nd place)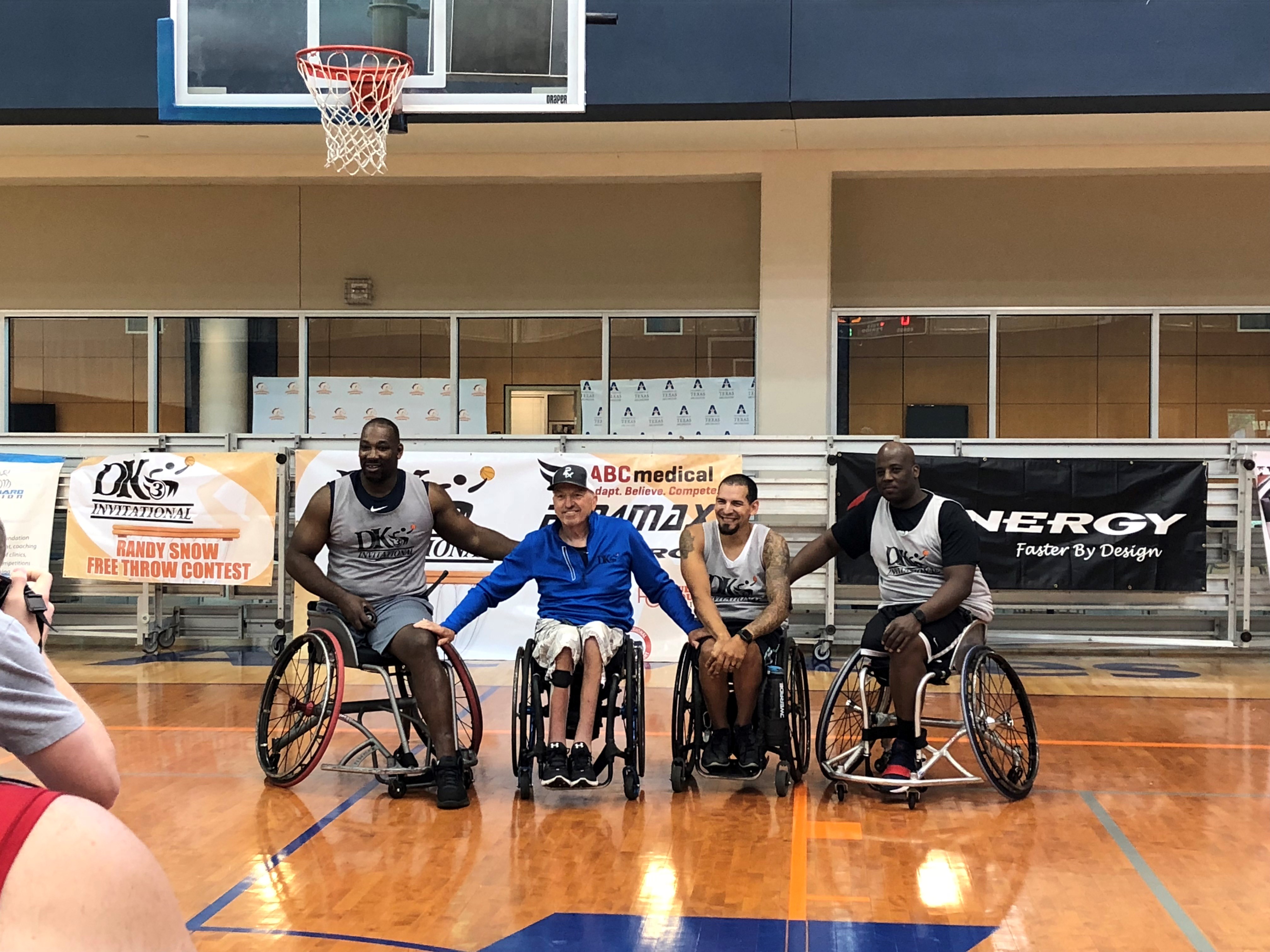 Military 2 – Anthony Pone, Perry Price, James Patin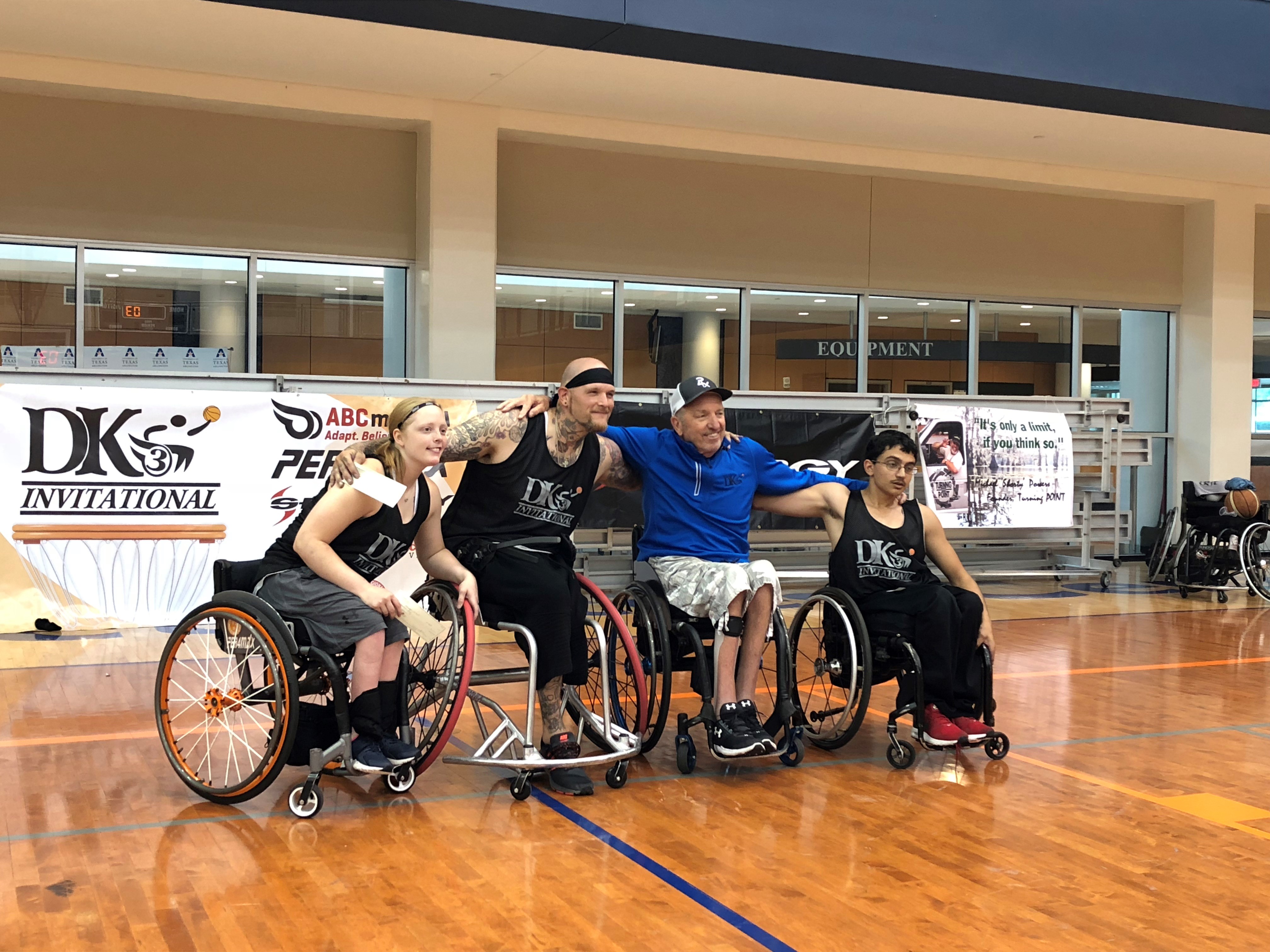 Lakers - Morgan Wood, Joe Chamers, and Dylan Bright (Champions) with Dave Kiley.
DK3 champion Morgan Wood plays for the Lady Movin' Mavs at UTA, who are currently the reigning national champions in the women's collegiate division. Wood is also a member of the 2018 U.S. Women's National Team.
"My first impressions of this year's DK3 was anyone can win. This was the highest level 3 on 3 that I have ever seen not to mention the most people in the history at UTA to sign up.
My experience was amazing as always. It was truly an awesome experience playing with one of the best players in the world, Joe Chambers and upcoming player Dylan Bright. Every single athlete in the tournament knows and loves the game at the highest level and I think that's what makes it so much more competitive.
DK3 this year was the best yet. I would say that it couldn't get much better, but you prove me wrong every year! Two days gives upcoming USA players like me a taste of playing with the best Veteran players in the US. Such an awesome fellowship of athletes playing for the love of the game! Loved the experience as always!"
Morgan Wood
Wood's DK3 teammate and fellow tournament champion Dylan Bright of the NWBA DIII team Tyler Thorns also shared his experience:
"Playing with Morgan and Joe was an amazing opportunity. Everyone knew their role for each game, and there was no confusion or conflict when mistakes happened. I got feedback from my team and can now better use the off season to work on improving my game to a higher level. The speed and intensity of DK3 was what made it great, as well as getting to play against Paralympic athletes and meeting players from across the country who I don't compete against during regular season."
Dylan Bright
Fourth place went to the Pelicans, David Gonzalez, Becca Murray and Ray Hennagir pictured below with Dave Kiley.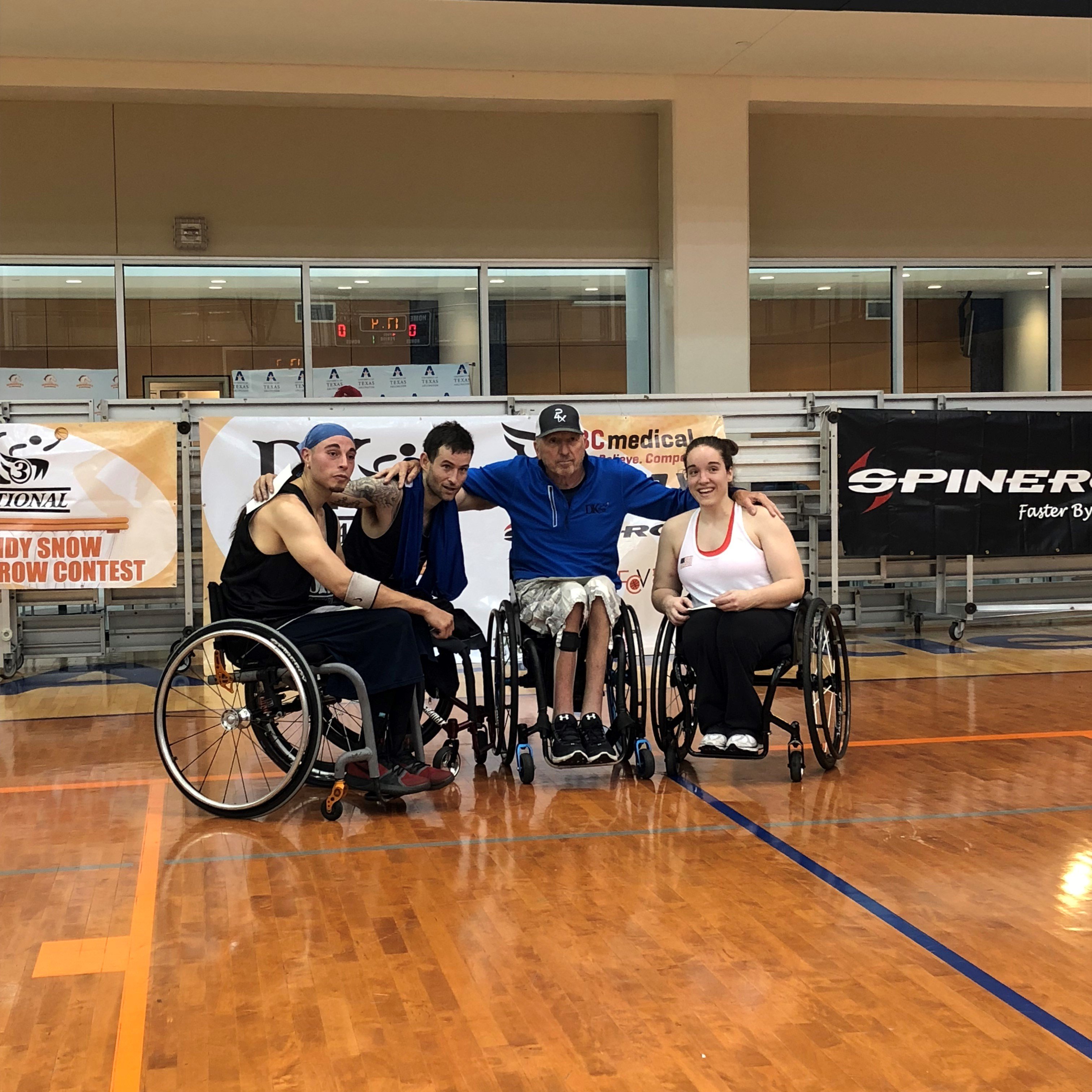 Third place, Wizards - Jorge Sanchez, Jermell Pennie, and Bryce Cruze. (below)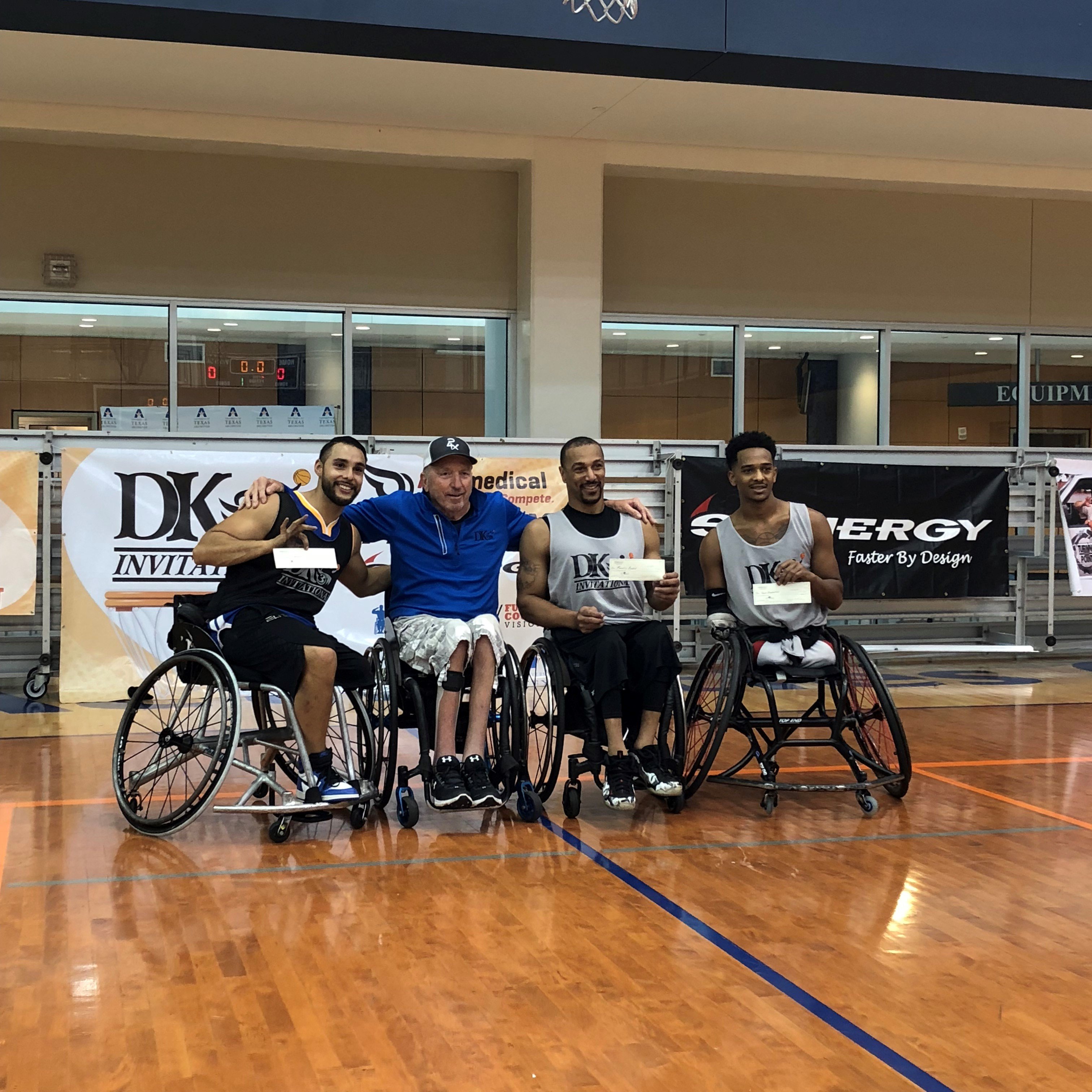 Second place winners, Jazz - Jared Arambula, Mark Richey, and Dan Fik. (below)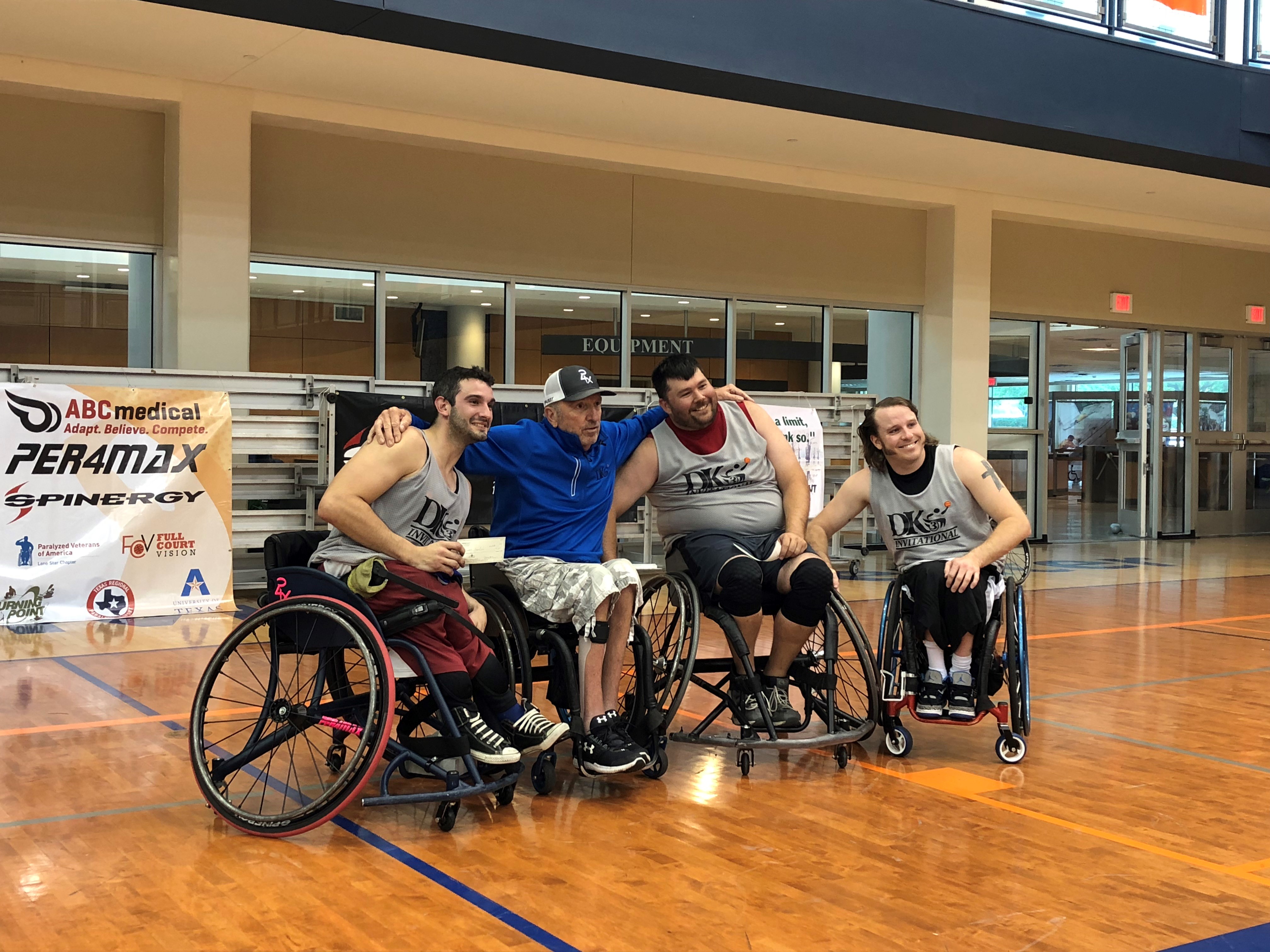 The winner of the Randy Snow Free Throw Contest was Jimmy Moceri who shot lights out.
As an athlete and a member of the ABC Medical marketing team, my experience playing in the DK3 tournament was incredible. For the second time, I experienced how ABC Medical's presence at events makes a difference. DK and I made sure the athletes had access to information about the best medical supplies from a leading supplier. Not only does ABC provide legendary service, it is often the backbone of adapted sport events in regards to sponsorship.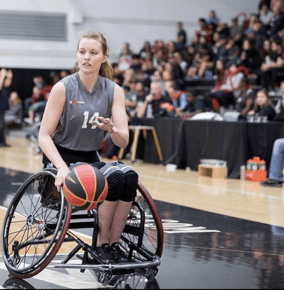 For the tournament, I was placed on the Heat with Brian Bell and Selvin Velasquez. We went on a 4-0 winning streak before getting knocked out by the Pelicans in the Quarter Finals. The DK3 tournament is a unique opportunity to play with people you wouldn't normally play with or against. This tournament also gave me the chance to play with some familiar faces. Such as, my former UWW teammate Becca Murray and collegiate rival and former USA teammate Morgan Wood, as well as some opponents I face in DII of the NWBA during the regular basketball season. It was a fun weekend of basketball and I would love to attend more DK3 tournaments in the future while representing ABC Medical.
Sponsors for DK3 were ABC medical, Per4max, Spinergy, Paralyzed Veterans of America, Turning Point, Texas Regional Paralympic Sport, Push Forward, Full Court vision, and UT-Arlington.
Thank you to Dave Kiley, Doug Garner, sponsors, and all of the athletes for your love and dedication to wheelchair basketball.
Thank you to all of our veterans!
Don't forget to follow DK3 and ABC Medical on social media.
Instagram:
@the_dk3on3
@myabcmedical
Facebook: