In the summer of 2015, during the Para Pan American Games in Toronto, a young athlete on Team USA caught our attention with his success in wheelchair racing. As we followed his athletic journey closer, we found out that he also played wheelchair basketball with the Para Spokane Jr. Team and traveled to Louisville for the NWBA Nationals. We were convinced this young athlete had a bright future ahead of him. We reached out to his family to learn more about his journey toward becoming the great athlete he is today. We are excited to share the story of Spencer Kimbro.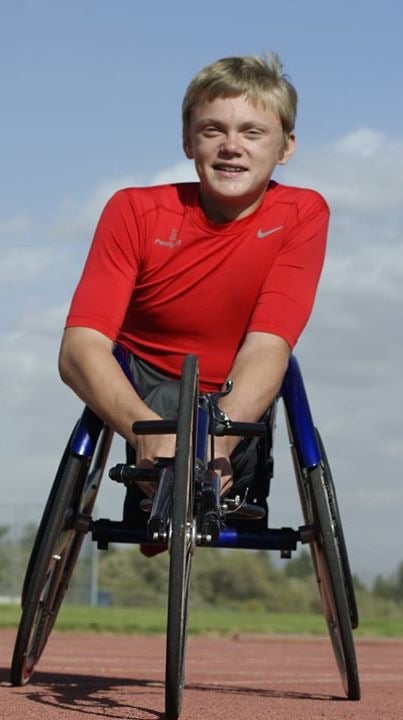 Spencer celebrated his 17th birthday on June 21st. Last year when we spoke to him, he was so pumped about getting his driver's license soon so he can drive back and forth from his sport practices. He is the youngest child of Robin and Dan Kimbro. He has two older sisters: Sydney, 23 and Skyler, 20. The Kimbro family currently resides in Central Washington in Moses Lake.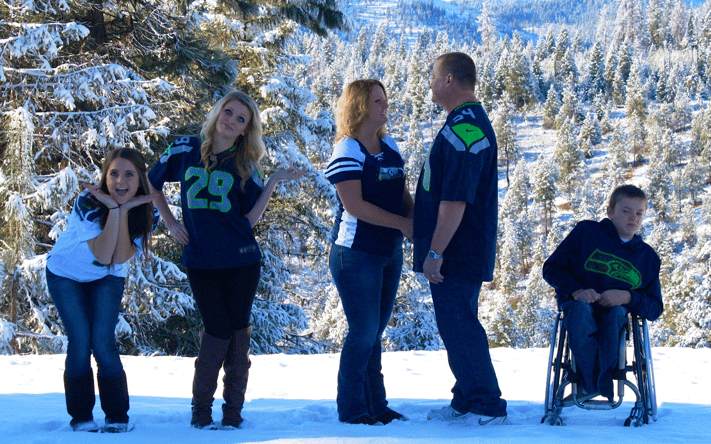 Despite being born with multiple conditions, such as cloacal bladder exstrophy and spina bifida, Spencer is as strong young man who does not let his disability become a barrier in his life. In fact, one could say that living with a disability has allowed Spencer to adopt resiliency and a great amount of discipline in his life as a student-athlete.
Growing up, Spencer has attended many community events, where he was able to meet other children with disabilities. One of his favorites was the Youth Rally, which is a one-week long camp organized for teenagers with bladder and bowel management issues. "You are not different at this camp, you are just a teenager spending quality time with other teenagers. It was great there!" This year, Youth Rally is taking place at San Diego State University in July. To learn more, please visit here.
Spencer the recipient of the Courage to Shine award at the Bladder Exstrophy Conference, which was held June 8-11 at the Children's Hospital of Philadelphia. He's been a regular presenter at the conferences as he gets to share his career in adaptive sports, his passion. "Many parents were amazed to find out that their child could do what I do, if they were given the opportunity.
Raising a child with special needs can be a challenging task for families. Robin shares that while their family tried to create a normal life by going out on hikes and trips as a family, they went through some rough times. The family spent many days at the Seattle Children's Hospital, running from one surgery to another. "We were given the diagnosis 18 hours after his delivery at Seattle Children's." "It was an adventure and a lot of learning for all of us" Robin recalls.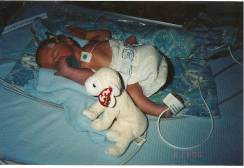 Growing up with a disability can also be difficult for kids. Spencer started to become frustrated about his condition and the way he looked. "He would destroy things at home and have fits of rage. He hated being the "disabled kid" at school and in our town."
His attitude ultimately affected his health. At 10, Spencer's lung capacity went down to less than 65% and his weight dropped to under 35 pounds. In the spring of 2011, Robin and Dan were told that their son would not live much past his 12th birthday.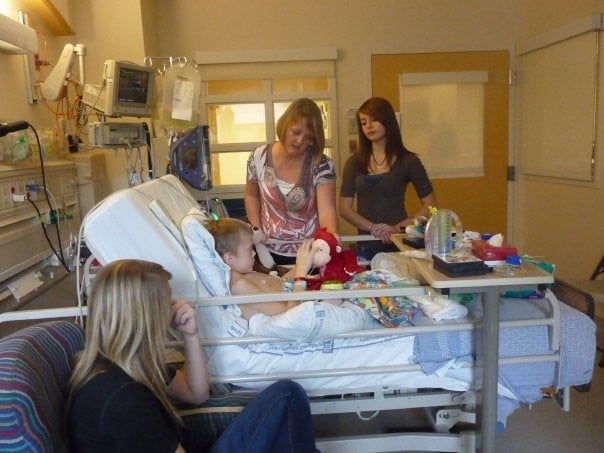 A New Era Starts for the Kimbro Family
On a gloomy day in Fall 2011, Spencer went on a trip to Spokane, not aware of how much his life was about to change that same day. At St. Luke's, Spencer saw other children playing wheelchair basketball for the first time. It was at that moment, where Spencer found a community he could be a part of, and found his passion for adaptive sports.
At the time, the Kimbro's did not know how much adaptive spots could do to change their child's life, but they continued to encourage Spencer's involvement. The following year, Spencer's coach put him in a racing chair to try out. Little did the Kimbro Family know that one day he would represent Team USA in wheelchair racing and travel around the world. A new era was starting for Spencer and his family. They were excited to see what would come next, but most importantly, how this would affect Spencer's fragile health at the time.
"Now we all know it so well that the only way Spencer has overcome his medical conditions was due to his involvement in adaptive sports" his mother shares.
Today, Spencer is 17 years old and his lung capacity is at 100%. He not only made it to his 12th birthday, but he has grown through 3 wheelchairs and gained 50 pounds. His arm span is 6 foot 3 inches and is continuing to grow. "Our life changed in many ways when Spencer became active in adaptive sports" says Robin.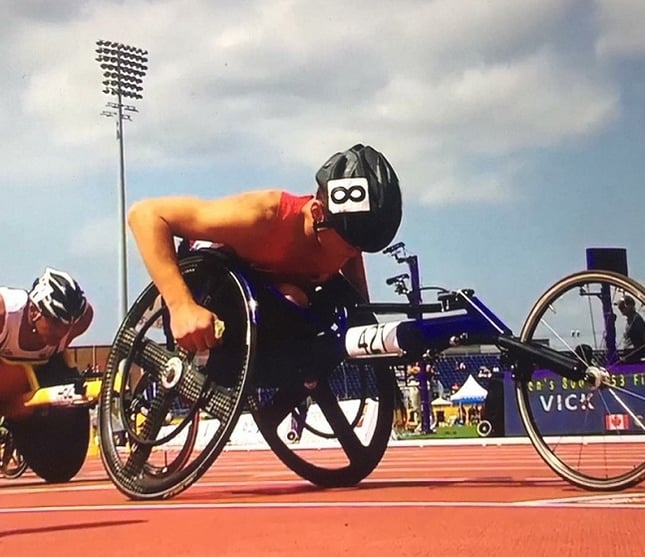 Adaptive sports has not only improved Spencer's health, but it has also made a positive impact on Spencer's academics and social life. Although Spencer misses a lot of school time due to his travels within and outside the country, he works hard to catch up with his homework when he comes back and is still able to maintain good grades. In his social life, playing sports has helped him become more confident in how much he puts himself out there. "He has run for class representative and won it", his mother proudly shares with us.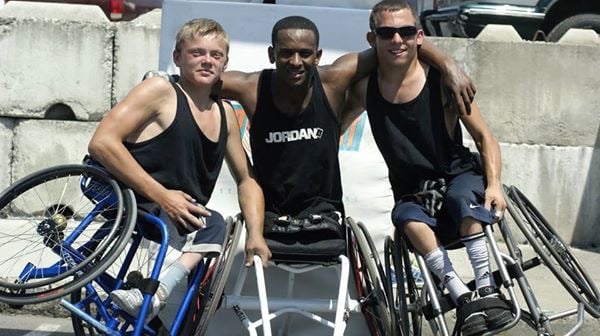 Overall, thanks to adaptive sports, Spencer has become a lot more comfortable with his disability and being in a wheelchair. "Mostly people just stare. I know they probably want to ask me questions, but they won't, so I just start with "hi" and see where it goes."
We asked Spencer how much people know about cloacal exstrophy or spina bifida. "I usually tell people I have spina bifida, because it is something people have heard of or might know more about. He has also become a mentor to other kids with a disability. "I try to tell other kids that being in a wheelchair doesn't mean you can't do things in life. Look what I have done so far!"
A Young Athlete's Journey Toward Becoming a World-Class Athlete
Spencer's journey toward becoming an elite athlete began in Spring 2011. "When Spencer started racing, he told his grandfather, my dad, he was going to be so fast that he was going to go to the Olympics, which he now knows is the Paralympic Games." Last summer, Spencer's grandfather witnessed his grandson racing to gain a spot on Team USA at the US Paralympic Track and Field Championships in St. Paul, MN.
"I have always known Spencer to be determined, whatever he puts his mind to, he can and will accomplish. When he announced he was going to make the team, I hoped he could, I really wanted that for him, because what mom doesn't want their child to hold their dream? But now, I am pretty proud of his hard work and his team effort in his drive to join Team USA. It brings tears to my eyes just remembering his excitement after his races last summer. He is on his way to accomplishing his goal."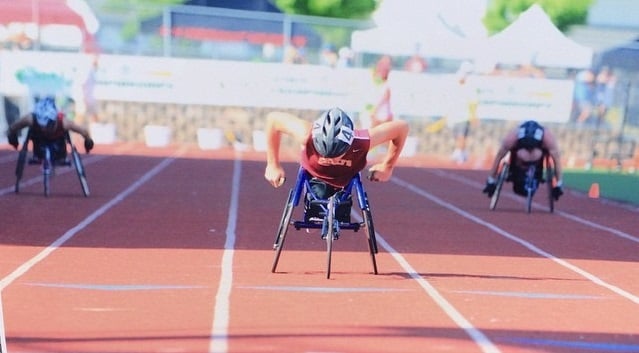 Spencer has quite a busy training schedule in addition to his school work. He has daily trainings for track with his coach Teresa Skinner at his high school, and wheelchair basketball practice in Spokane with his team on the weekends.
"He has not stopped training since Spring 2015" Robin says.
Last spring, he trained for his high school track team, then his trip to Nationals in Minnesota, then Junior Worlds in the Netherlands, Para Pan Am in Toronto and finally the IPC World Championships in Doha, Qatar. "When he returned home from the World's, his coach gave him 2 weeks off and then he was back training on the inside rollers. During that same time he was also practicing for ParaSport Spokane's Junior Nationals basketball team".
Adaptive sports is a great learning experience in how it enables athletes to have various experiences in different places at a young age and exposes them to different people and cultures. As a young athlete, Spencer also appreciates the opportunity to travel and meet people from different backgrounds. He loves traveling!
Spencer has a pretty clear vision for what he wants: "My goals are to improve my personal bests and attempt to make the US team, after that I will set my goals for the Paralympic Games."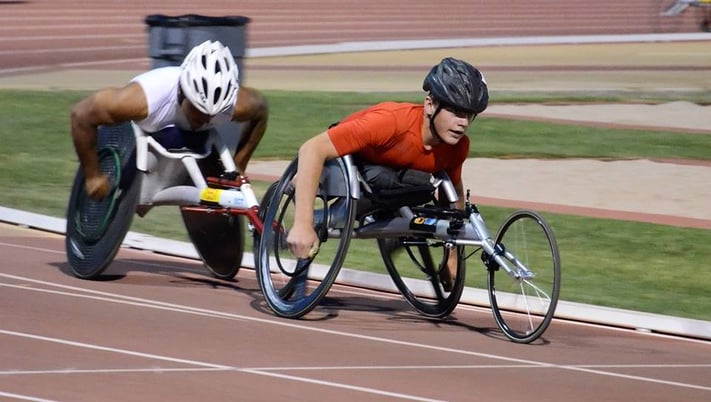 Thank you for reading Spencer's story and supporting our adaptive sports athletes!
Download Your Free How to Become a Paralympic Guide.
For questions in regards to this story or ABC Medical's collaboration with the Association for the Bladder Exstrophy Community, please email ABC's Marketing Manager, Işıl Tanyeri at
You can also sign up below to find out more about the ABC Medical & A-BE-C partnership.