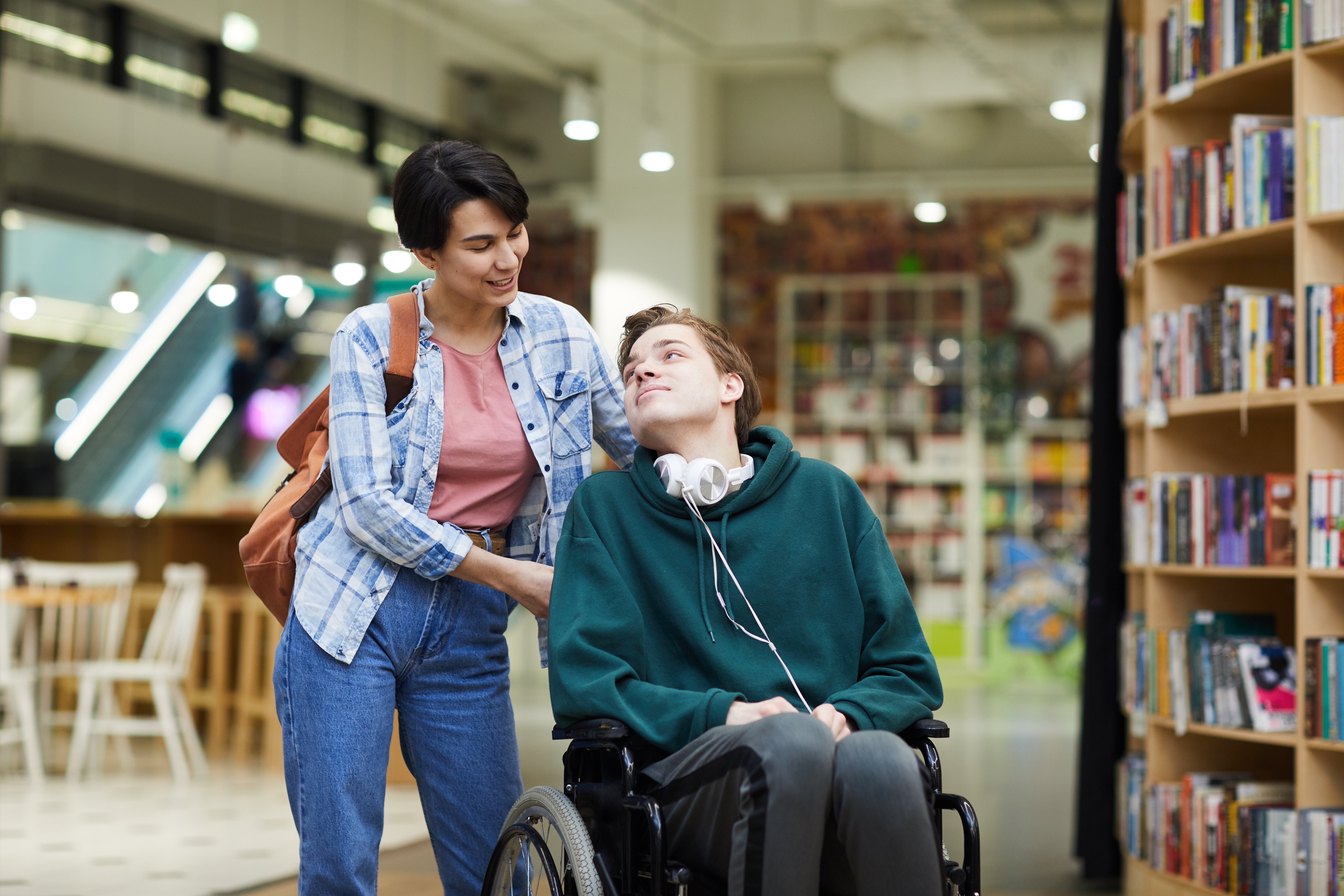 As a caregiver for a child or teen with spina bifida, you're used to helping with a wide range of tasks, including toileting.
As your child transitions to greater independence, they'll need to learn new skills, which may include self-catheterization. I took this journey when my now college-aged son with spina bifida was young. Everyone's independence and abilities will be different, and older adults with spina bifida may experience similar challenges with age-related changes to dexterity and mobility.
Because spina bifida is a lifelong condition, the caregiving routines you've developed will change as your loved one matures. As caregivers, our goals are to help them:
Maximize health and function
Develop skills for independence
Identify adaptative equipment and support as needed
Change can be tough, and learning a new routine gets easier if you progress slowly, and use simple, thorough, repeatable instructions. Let's talk through tips to support your loved one's learning.
Catheter Self-Management Method
This four-step method can help your teen with spina bifida transition to self-management of cathing in adulthood. It is a guide for small steps to increase independence over time, based on their readiness and abilities.
Basic Skills: Foundational steps to gather supplies, position themselves, remove clothing, and insert the catheter.
Routine: Using reminders like smartphone alarms and tying times of day with cathing, such as mealtime and before bed.
Troubleshooting: Identifying issues like cloudy urine or a mispositioned cath and understanding when to call a doctor for problems like a urinary tract infection.
Navigating Healthcare: This can be a challenge for anyone, so loved ones will need to practice how to order medical supplies and medication refills, how to make appointments, and arrange transportation.
Repetition is key for people with spina bifida, who may have differences in executive function. Give yourself and your loved one grace through the process and start practicing before they really need the skill, like going off to college.
Special Tips for Seniors With Spina Bifida
Spina bifida pressures systems throughout the body, so age-related weight gain and loss of muscle strength and flexibility may happen earlier in life and be more severe. Senior individuals with spina bifida may need a little more help than they would like, which can be upsetting or embarrassing—leading to avoidance, which may lead to health problems such as urinary tract infections, kidney stones, and pressure sores.
To help your loved one, ask respectful questions about how they're doing:
Are supplies running low? Is it time to reorder?
Do they have symptoms of a urinary tract infection, such as painful urination or cloudy or bloody urine?
Can they self-cath easily? If not, have they tried a different position?
If they're having trouble, gently suggest that they allow you or another trusted caregiver to help. They may need to try new supplies like a hydrophilic, or a catheter with a bag that can be used without moving to a toilet. While getting used to a new routine may be uncomfortable, it's important for their health and both of your peace of mind.
Change is hard—learning independence or accepting help can be difficult. With respectful preparation, you can help ensure they have the catheterization skills to succeed.
Expert care and support is just a call away. Fill out the form below or call 866-897-8588. We are here to help you.
Disclaimer: This content is not intended to be a substitute for professional medical advice, diagnosis, or treatment. For medical advice, please speak with your healthcare provider.
---
Sources: https://www.spinabifidaassociation.org/resource/continence-management/ https://sbawp.org/aging-with-spina-bifida/